Jonas Brothers are obsessed with 'old age' filter
These social media photos are starting to get old.
Throughout the week, Instagram and Twitter feeds seem to be aging as users can't get enough of the photo-editing app FaceApp, which uses filters to show people what they may look like when they get older. Of course,this viral challenge has been embraced by celebrities, too.
The Jonas brothers got in on the action on Tuesday, sharing a graying image of themselves. "When you take a trip to the Year 3000,"they captioned the photo, making reference to their 2006 song.
Gossip Girl Reboot Coming to HBO Max — with a New Cast!
Gossip Girl returning to your television.
On Wednesday, HBO Max announced plans for a Gossip Girl reboot with original creators Josh Schwartz, Stephanie Savage tied to the project.
The revival will feature a brand-new cast of teens enjoying their privileged lives on New York City's Upper East Side.
Nikki Bella and Artem Chigvintsev 'officially' dating
Nikki and Artem are "officially" girlfriend and boyfriend.
The duo have been seeing each other for a number of months but they have now decided to give their relationship a label.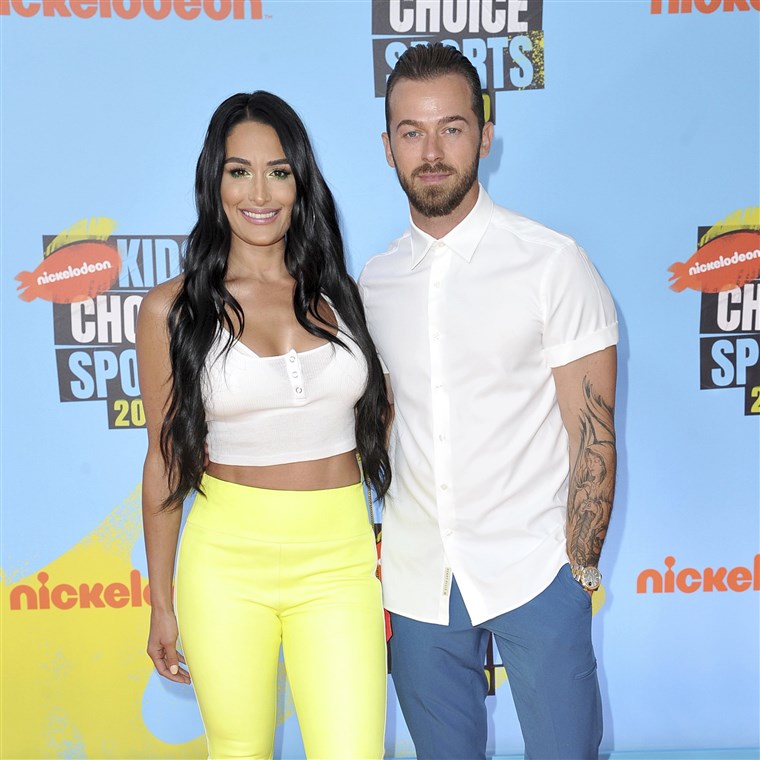 Julia Roberts' hilarious response to Emmy snub
Julia Roberts' response to her Emmy snub is arguably better than any acceptance speech she could give.
The star of Amazon's Homecoming didn't get an Emmy nomination for her work in the military-themed thriller, for which she was an executive producer, CNN reports.
The Oscar winner's humorous response suggests she's not particularly bothered by her Emmy snub.