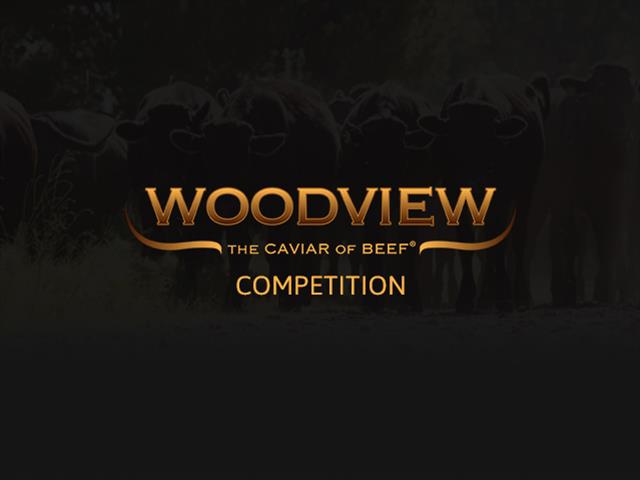 Win with Woodview Wagyu Beef!
Competition Ends: Sun, 23 Apr 2017
What Is Wagyu Beef?
Wagyu (pronounced 'wag-you') is a breed of cattle that originated in Japan.
Wagyu cattle produce the world's most tender, flavoursome and succulent beef. This comes about through their unique ability to marble. When cooked this marbling dissolves and gives the beef its "melt in the mouth" taste and tenderness. The marbling in the meat has more monounsaturated fats and melts at room temperature which makes Wagyu beef suitable as part of a lower-cholesterol diet.
Our Wagyu Beef Story
As the Angus family we are devoted to the traditional farming methods that we have practised since 1916. By keeping the family involved in different areas of the farming enterprise we have a vested interest and a passion to produce the most succulent beef in the world.
The secret to great beef is to begin with the highest quality breeds available such as Wagyu and Angus, then devoting extraordinary care and attention to the rearing of these special breeds to ensure a world class product. All of our full blood animals can be traced back to the founding stock in Japan and Scotland.
As a family we started breeding Angus in 1964 and we imported the Wagyu breed into South Africa in 1998. For 4 generations we have been breeding livestock in this low-stress environment, with ample grazing and fresh air, which leads to happy animals.
With the introduction of Wagyu cattle into the business in 1998, we became the first established herd of Wagyu cattle in Africa. Our Wagyu beef now sets the benchmark for all other beef. To find out more about Wagyu Beef click here.
Farmer Brian Angus devotes extraordinary care and attention to the quality rather than the quantity of the beef. Our aim is to produce world-class beef in the safest, humane way possible, strictly without any additives or antibiotics.
Woodview now runs a fully integrated production system, whereby we breed, feed, debone and distribute through our modern state of the art butchery on the farm.
A Wagyu Sale will take place on 27 April 2017 at 11:00 at Woodview, Arlington where 110 Wagyu Cattle will be up for auction. The offering will consist of 100 Females and 10 Bulls.
For more information you can contact their office on 072 115 7840 or to view the catalogue, click here.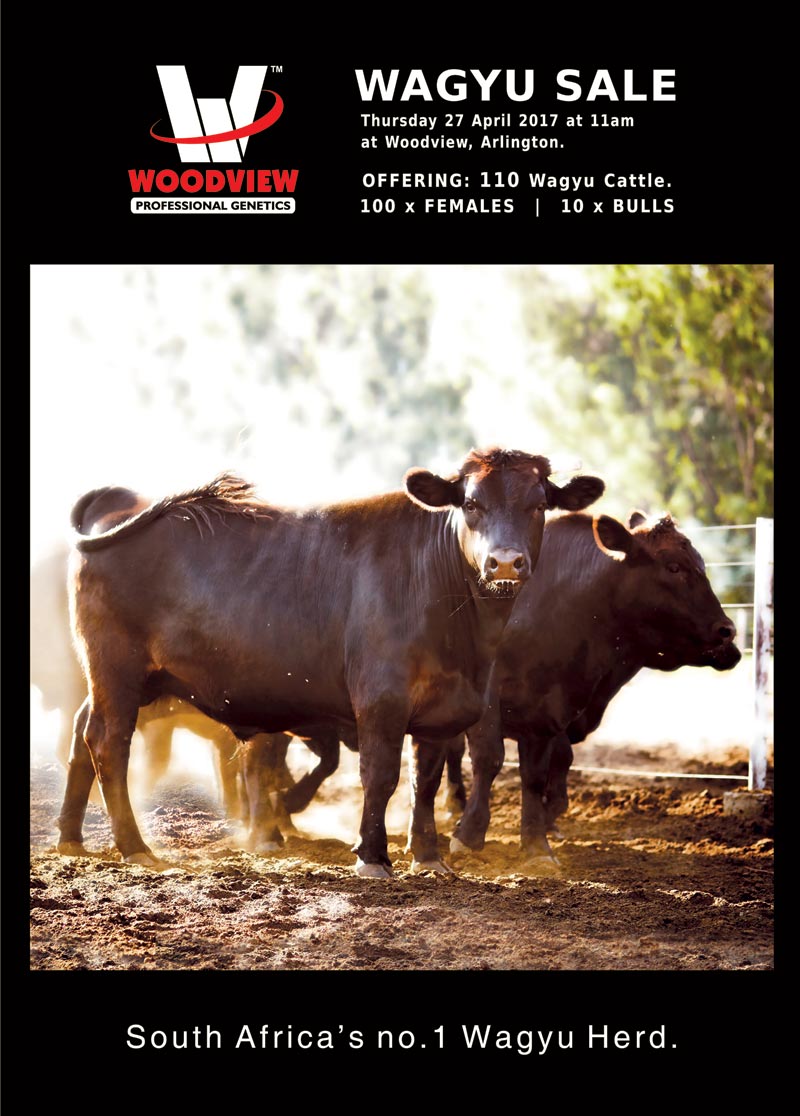 One lucky listener can stand a chance of winning Wagyu beef to the value of R3 000, by answering the very easy question below.
Please note: No more than 5 entries per person allowed.