CentralSA
Situation at NW hospital returns to normal
─── KATLEHO MORAPELA 10:20 Sat, 16 Jan 2021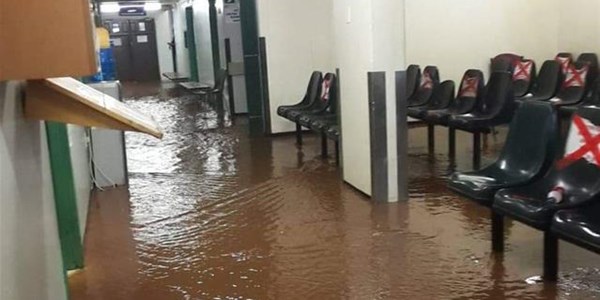 The North West Health Department says services at the flooded Tshepong Hospital in Klerskdorp have returned to normal.
This, after the hospital made headlines following pictures that circulated on social media showing the hospital flooded with water.
The department said the cause of the flooding was a blocked storm water drain in the street.
Spokesperson, Tebogo Lekgethwane, tells OFM News all services have now resumed with patients safe and back in their wards.
He says the department has engaged the local municipality regarding challenges pertaining to the drainage system, and will be working with them moving forward.
"The situation is back to normal. The wards that were flooded have been cleaned. The municipality came to assist and drained the water and the wards were cleaned".
Lekgethwane says one of the problems identified is that when it rains, water from the nearby location brings debris and blocks the drainage system.
He says there is, however, now a plan to expand the drainage system around the hospital and that a project to address the situation will be carried out by both the municipality and the department.
Lekgethwane could, however, not give clarity on the timeframes of the project - stating that there will be meetings between the municipality and the department to establish the terms of reference regarding the project.
OFM News