THANK YOU CENTRAL SOUTH AFRICA! With your help we managed to raise more than R50 000 for charity!
Watch the video of the night below:
---
Date: 19 October 2019
Time: 18:00 (Doors Open 17:00)
Tickets: R100, R150 ringside
Ultimate Fight League, Sun Windmill, Dream Team and OFM present: White Collar Fight Night featuring the epic showdown between the Big Breakfast's Martin van der Merwe and Mid-Morning Magic's Shandor Potgieter!
Our presenters are putting on the gloves in support of Reach for a Dream and Child Welfare Bloemfontein, so make sure you get involved! Proceeds from the pledges will be divided between the charities in a 60%-40% split, depending on the victor. Martin is backing Reach for a Dream while Shandor is supporting Child Welfare.
HOW TO PLEDGE:
SMS 'pledge' to 36636 (R1.50/SMS) and one of our operators will phone you back to take your pledge.
Come and enjoy the night with us. Refreshments will be on sale. All ages welcome – bring the whole family!
More Info: 079 604 3204/066 254 4145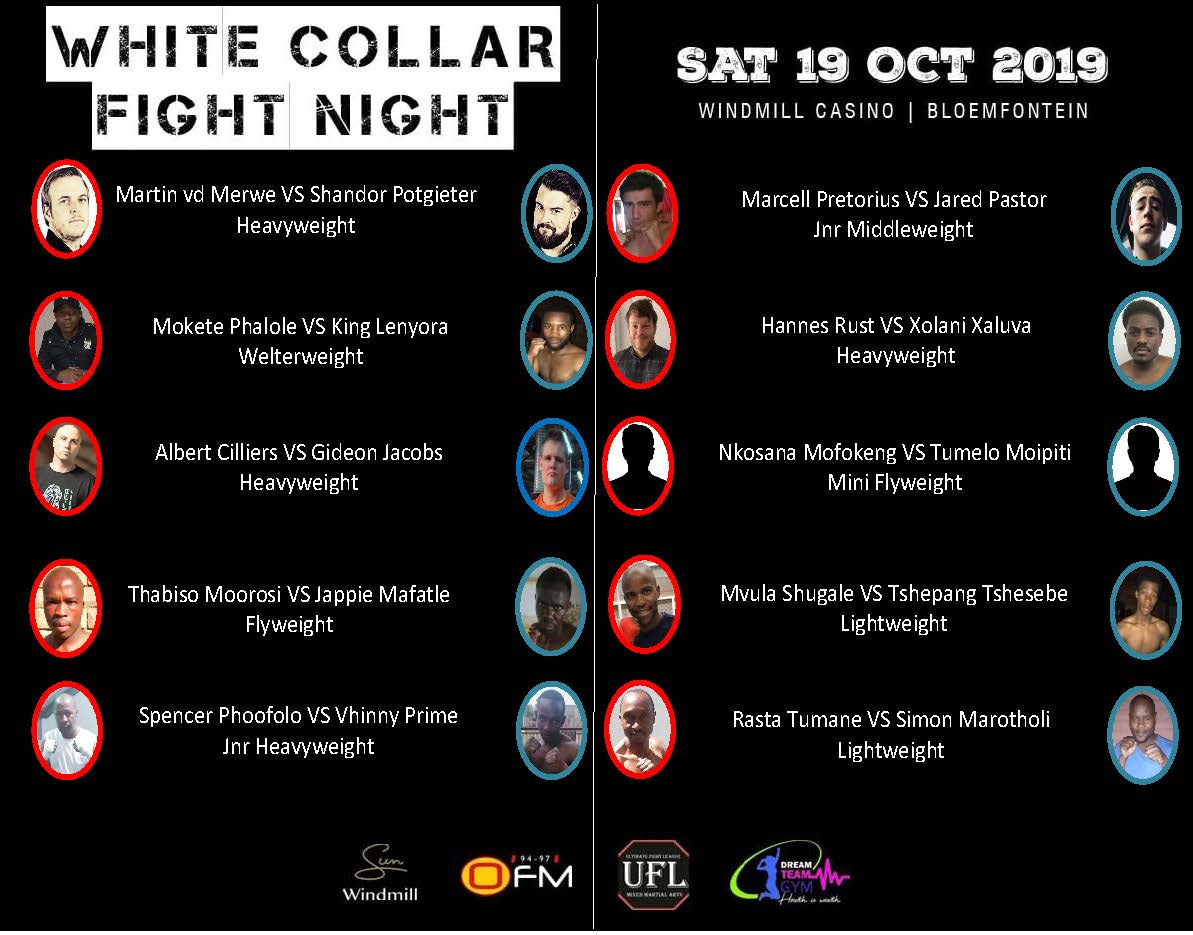 WHO WILL YOU SUPPORT COME THE 19TH?
Shandor has a fan....