Date: 14 February 2020
· Outside Broadcast 09:00 – 13:00
· Rhapsody's Klerksdorp Valentine's Shindig 18:00
This Valentine's Day Mid-Morning Magic comes to you live from what will be romance central in Klerksdorp…
Rhapsody's at Matlosana Mall is going all out with their Valentine's Shindig and you don't want to miss out!
Book your spot early to enjoy a custom menu and a complimentary glass of Sparkling Wine and a Rose for the ladies with all reservations.
The night will start from 18:00 with live entertainment from 19:00.
Smartly Casual dress code. Book early as there is only limited space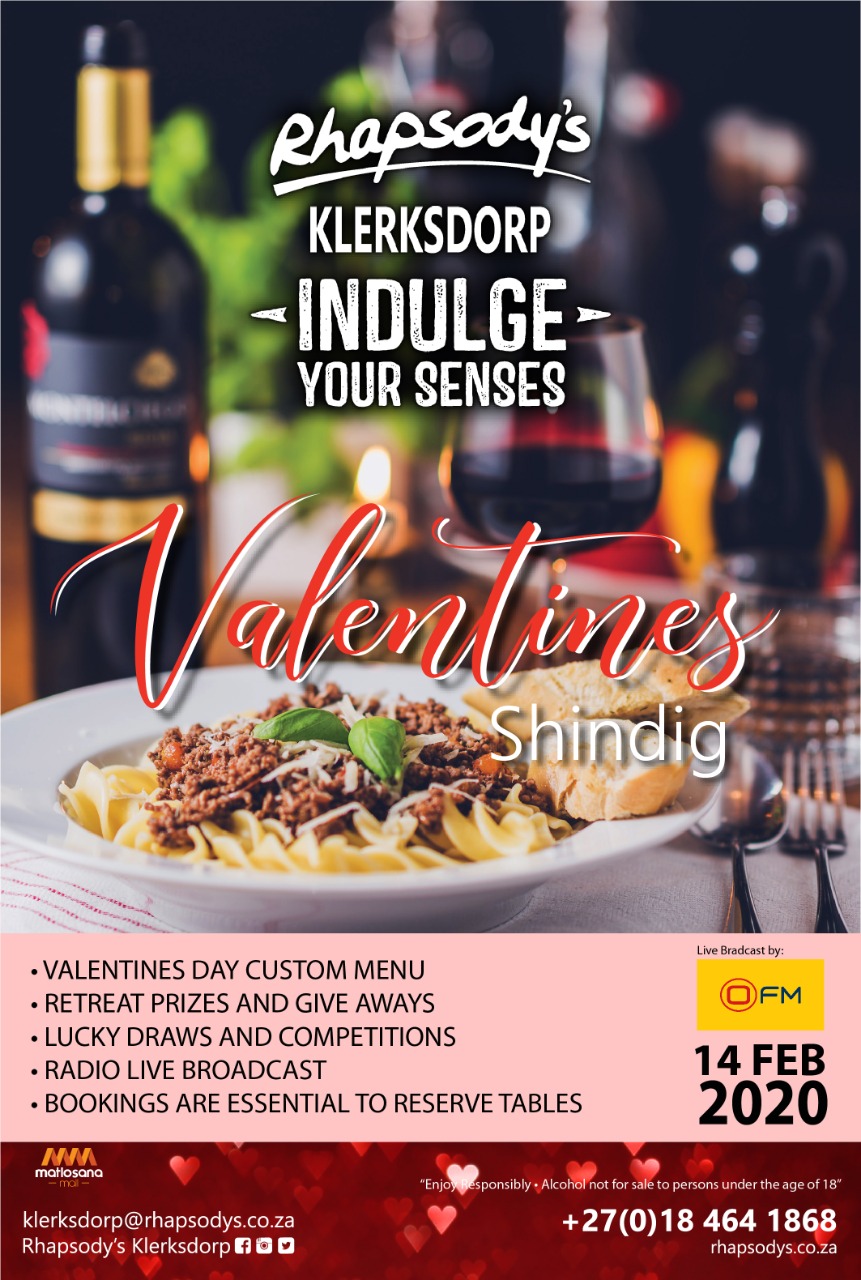 Make sure you also come by the outside broadcast in the morning for a chance to win exciting prizes like: a one night stay at Shingalana Lodge, a Special Reserve Wine Hamper from Durbanville Hills, nails and blow wave voucher as well as couples photo shoot.