SPAR OFM Carols by Candlelight 2023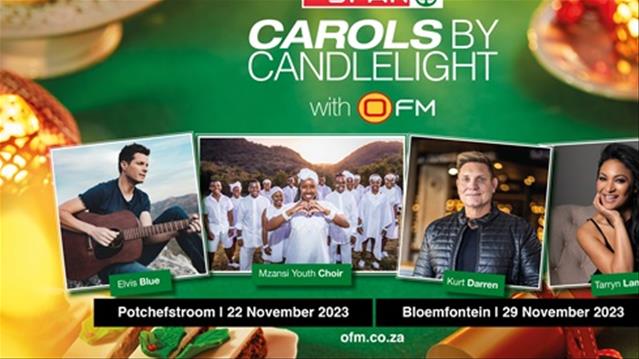 Venue:
Potchefstroom & Bloemfontein
Thank you Central SA for opening your hearts and hands during this year's SPAR OFM Carols by Candlelight charity concerts in Potchefstroom and Bloemfontein, and for enjoying the night with Kurt Darren, Elvis Blue, Tarryn Lamb, and the Mzansi Youth Choir.
Your generous donations will brighten up the festive season for kids around the region.
See you next year!
View the events gallery below.