Tennis
Harris beats Dimitrov in 1st round of Madrid Open
─── MORGAN PIEK 14:29 Mon, 03 May 2021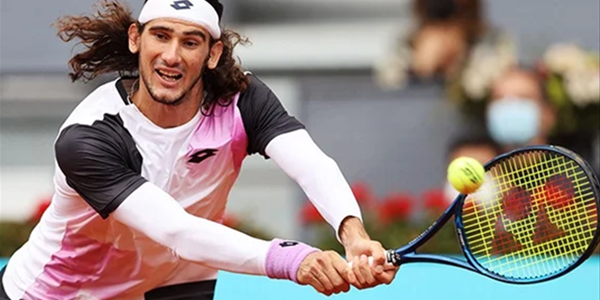 South Africa's Lloyd Harris is through to the second round of the Madrid Open being played at the Manolo Santana Stadium.
Harris eliminated the world number 17 and 13th ranked player for the clay-court tournament, Grigor Dimitrov, 6-3, 3-6 and 7-6.
During the second and third sets, there was also a delay as Harris require some medical attention to his lower back.
Harris needed 2 hours 31 minutes and six match points to secure his passage into round two.
Harris admits that the nerves started getting to him towards the backend of the match.
"It was a big up and down match. Set and a break, a break again in the third, and some match points.
"It was difficult to close it out and he played some tremendous points.
"I haven't played for a bit, so I was getting a bit nervous there, but I think I did really well to keep my head, keep calm and close out the match in the end."
Harris boasts with a record of 4-0 over top players this year.
Harris will face his old rival, Australia's Alex de Minaur in round two. The 22-year-old De Minaur is currently ranked 24 in the world and the leading Australian men's singles player.
@MorganPiek OFM Sport