"Your Monday morning thoughts set the tone for your whole week. See yourself getting stronger, and living a fulfilling, happier & healthier life."
Let us know what motivates you. #McCafeMotivation
They say good ideas start with great coffee. And that music and coffee create happiness…
What better way to start your week than with some McCafé motivation? Start your day right with McCafé coffee for positive energy. That's a 100% Arabica blend, available in store, and at the 'Drive Thru.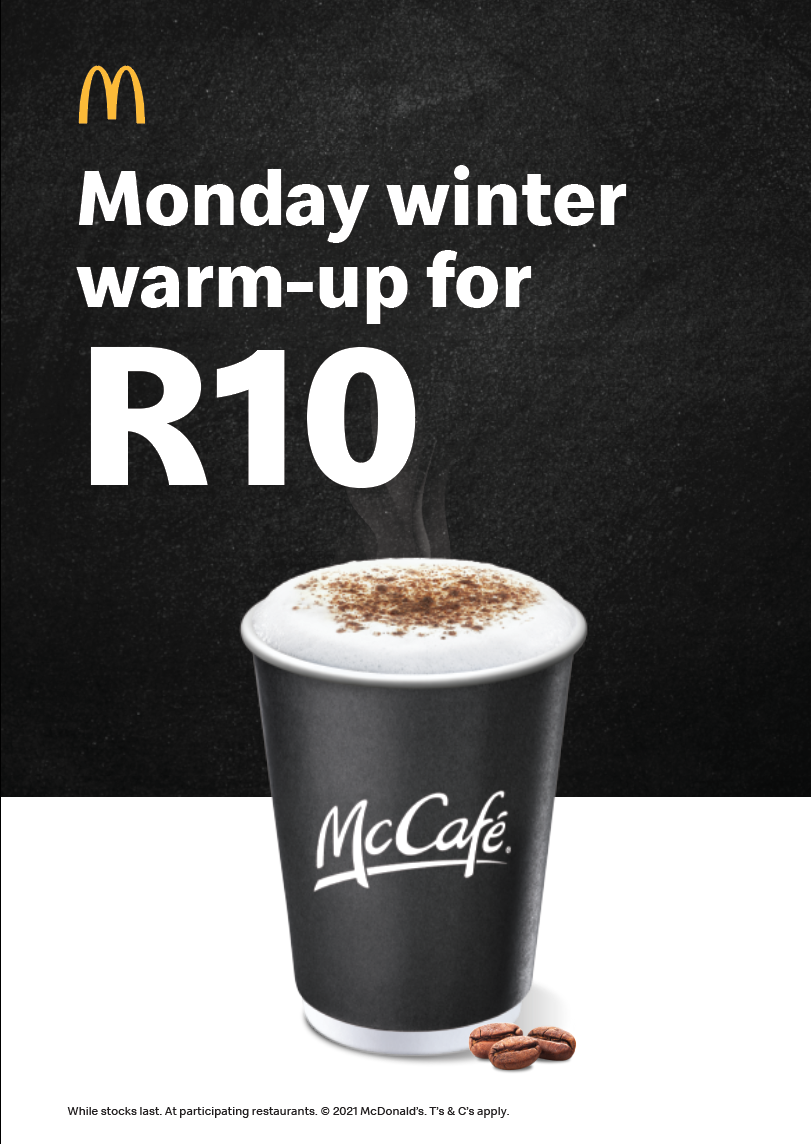 Why not try one of their R10 cappuccinos? Available for a limited time only and only on Mondays!
Plus, you could be the one to get everyone in Central SA's week off to a great start. Send through your Monday Motivation voice note, including your request for a 'get-up-and-go' song via Telegram (084 222 9494) and The Good Morning Breakfast team could be playing your inspirational message next!
Data rates apply.
We'll also update this page with your OFM #McCafemotivation quotes from time to time. So look out for your quote, it could be featured next!
McDonald's – I'm Lovin' It!