Agri Hour
What is avian influenza and what to look out for
─── ELSABÉ RICHARD 05:00 Tue, 04 May 2021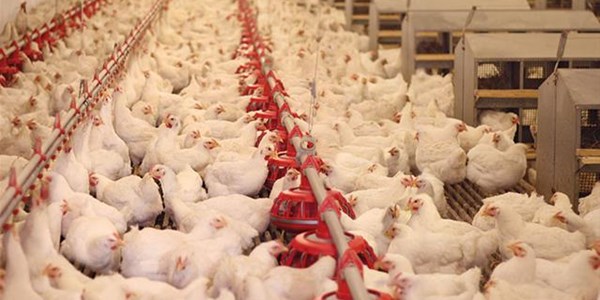 Reports of outbreaks of avian influenza in parts of South Africa have in recent weeks made agricultural headlines.
This, as confirmed outbreaks of the virus which affects birds, including poultry, have been reported in Gauteng and North West.
See PODCAST below
Dr Mpho Maja, Director of Animal Health at the Department of Agriculture, explains that avian influenza is a viral disease that is similar to any influenza. However, it is specific to chickens. The virus is transmitted, amongst other ways, by wild birds. She adds that the authorities suspect that the latter is how the virus found its way into the country.
The virus has different strands and some are more pathogenic than others. Maja says that the strand that the affected farms are dealing with is a highly pathogenic avian influenza.
She shares that outbreaks of the virus have been confirmed on three farms in Gauteng while one farm in the North West reported an outbreak. All these farms were placed under quarantine by the department. Maja adds that most of these farms are table egg layers and because of the confirmed outbreak of the virus there, the eggs had to be destroyed.
It was found that the current outbreak of avian influenza is not a zoonosis – meaning that humans cannot get infected.
Maja explains that once a bird becomes infected with the virus it usually dies. She says that poultry farmers will notice a quick and drastic mortality rate.
Poultry producers are urged to contact their nearest state vet or department of agriculture office once they notice an increase in deaths on their farms.
To prevent an outbreak of avian influenza on a poultry farm, Maja encourages farmers to improve their biosecurity measures and prevent the intrusion of wild birds into their poultry houses.
Business Insider reported in April this year that the South African Poultry Association (SAPA) reported that an outbreak of the highly pathogenic H5 was detected on a broiler breeder farm in North West. The farm had to get rid of 7 000 broiler breeder birds. The first outbreak of the virus was reported at a commercial layer farm in the east of Johannesburg a week before the virus was confirmed on a farm in North West.
Furthermore, according to the Poultry Disease Management Agency (PDMA) people cannot get infected with avian influenza when eating properly cooked eggs, chicken and other poultry products. The agency further explains that the risk of being infected with the virus from the above poultry products that is available in local retail markets is considered to be very low. "This is because chicken and eggs from infected poultry are destroyed and do not enter the food chain. Additionally, South Africa has very strict food safety regulations which help to prevent products that may be considered harmful, from entering the food chain."
Meanwhile, after reports of the virus were confirmed last month, Farmer's Weekly reported that the Ministry of Agricultural Development and Food Security in Botswana announced an immediate ban on the import of all domesticated and wild birds and their products such as meat, eggs, and feathers from South Africa.
OFM News