CentralSA
18 students charged by UFS
─── LUCKY NKUYANE 12:30 Fri, 18 Jun 2021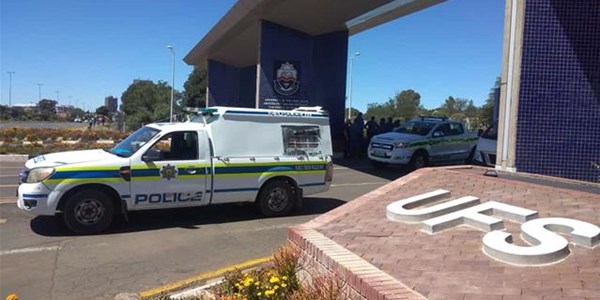 The University of the Free State (UFS) is reportedly charging 18 students for various transgressions at the Bloemfontein-based campus following the March 2021 protests which saw 25 students nabbed for public violence.
The 18 students, who include some of those who were apprehended during the protests, faces 6 charges of public violence, assault, contravention of UFS' Covid-19 protocols, and malicious damage to property, amongst others. Seven students were suspended but it's now understood that the university has since uplifted their suspension and they will go through a disciplinary process in August 2021.
The 11 other students will also be attending disciplinary proceedings on 12-16 July 2021 after their matter was postponed on Monday to allow the legal counsel of the university to amend charges and produce an extra bundle of evidence. UFS is yet to comment on OFM News' inquiry.
"We were attending a disciplinary hearing of the March protests.
"Today (Monday), after the university sent us charge sheets and evidence bundles 3 weeks ago, their legal counsel says they are not prepared and they recommend that it be postponed as they also want to amend the charges and provide more evidence," the student said.
The charges are as follows:
1. Public violence
2. Preventing the continuation of the proper function of the UFS
3. Misconduct by impairing the good name of the institution, contravention of UFS Covid-19 protocols, and gross negligence
5. Assault of security officer
6. Malicious damage to property
The UFS has not yet responded to a media inquiry.
OFM News