CentralSA
Matlosana Council under scrutiny
─── LUCKY NKUYANE 08:13 Mon, 18 Oct 2021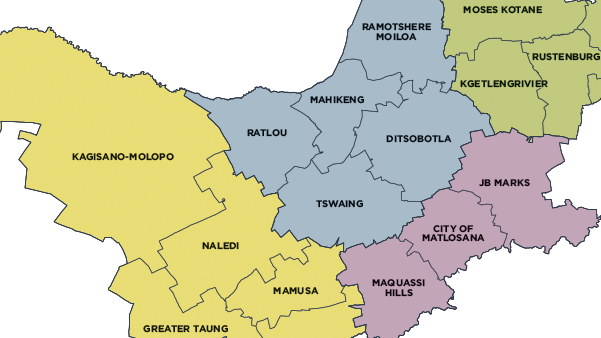 The Klerksdorp-based Matlosana Local Municipality allegedly refused to convene a council meeting to discuss the irregular cancellation of a three-year refuse removal contract and the irregular appointment of service providers.
This is according to the North West Provincial Legislature's Standing Committee on Public Accounts (Scopa). The chairperson of the committee, Job Dliso, says they were informed by the chairperson of the Municipal Public Accounts Committee (MPAC) that the municipal council refused to convene a council meeting to scrutinise the report. Dliso says MPAC chairperson, Joseph Bogatsu, informed them that the termination and awarding of a three-year contract affected service delivery. Dliso adds that the inability of the Speaker of the municipality to call a council meeting to scrutinise the MPAC report is worrying.
"We received information that the contract was terminated due to irregularities in the supply chain management process leading to the awarding of the three-year contract but the accounting officer never formally informed us on such termination which affected service delivery," Bogatsu says.
"When we called the accounting officer to account for the termination, he said the contract was irregular, hence the termination and appointment of a new contractor.
He says they were surprised that the two years of the three-year contract was never flagged as being irregular by the Office of the Auditor General (AG), and even the Hawks, who indicated that there was an enquiry about the matter, yet the municipal manager insisted that the contractor misrepresented some facts on the tender document.
"We then investigated the matter but our report was never tabled before the municipal council for scrutiny, hence we sort intervention of the Provincial Public Accounts Committee," Bogatsu adds.
OFM News