CentralSA
#WomenInBlue50th: NW policewoman reflects on her career
─── BLAINE JONES 12:06 Tue, 18 Jan 2022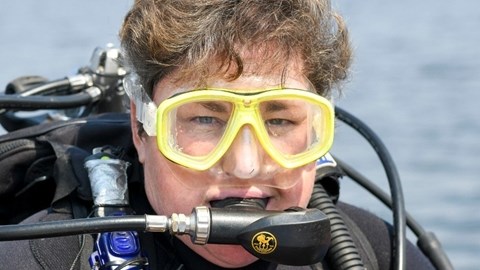 Remarkable strides were made in the policing environment, especially since the dawn of democracy, and the representation of females on all levels and categories can attest to that.
This was made possible with various interventions that were implemented by the organisation in alignment with the government prescripts and legislation. This month, policewomen will celebrate their 50th anniversary since the first introduction of a female in the department.
North West Police Diver, Anzari Fourie, tells OFM News that when she started in the department it was difficult as it was considered a man's world. Fourie says years ago when she applied to be in the Dog Unit, she was not accepted because they did not consider females in the unit at that time. Fourie says from the start of 1972 up to now the department has grown significantly, allowing women to play a role in every part of the department.
"Follow your dreams, don't give up on your dreams no matter how hard it is. If you find yourself in a difficult or male-dominated environment, just don't give up and keep on going and be strong. You'll make it.
Police spokesperson in the North West Province, Adele Myburgh, says currently, females constitute 38% of the SAPS establishment. Myburgh says on 28 January 2022, the police service will pay homage to former and current female police officers who have come a long way since the first enlistment of female officers in 1972.
Established in 1913, the South African police service was a 100% male-dominated organisation. This was the situation for 59 years. In 1966, the Federation for Woman organisation requested that women be appointed by the organisation. In 1969, the then minister of police presented a memorandum to the cabinet with a request for women to be appointed to the police.
OFM News