CentralSA
#Estina: Accused avoid custody after stayed warrant of arrest
─── LUCKY NKUYANE 15:42 Fri, 24 Jun 2022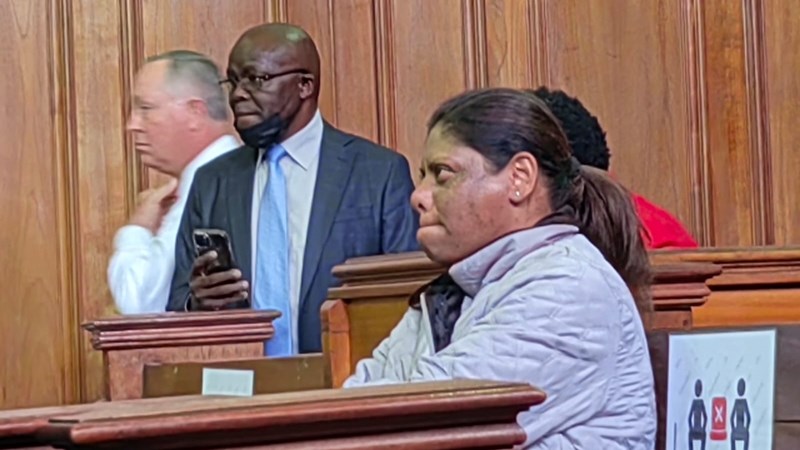 One of the accused in the Estina or Vrede Dairy project, where R25 million meant for a feasibility study was allegedly looted and stolen, has avoided being re-arrested after a stayed warrant of arrest was issued for him.
The Free State High Court Deputy Judge President (DJP), Martha Mbhele, issued a stayed warrant of arrest for Dinesh Patel, after he failed to avail himself before the court during Fridays' pre-trial proceedings but the warrant was stayed for two hours. His lawyer and Senior Counsel (SC) Adv. Kenny Oldwage, told Judge Mbhele that the aircraft carrying Patel was re-routed back to Cape Town and he was not going to be able to avail himself. However, when Judge Mbhele mentioned the warrant for Patel, she was informed by SC Oldwage that he was aware that Patel was within the bounds of Bloemfontein and he would present or avail himself before her.
However, a few minutes later, flanked by the instructing attorney, Lee Binneman, Patel indeed availed himself before the judge soon after the pre-trial proceedings were postponed and thus avoided being re-arrested for breaching his bail conditions.
Patel is charged alongside seven people and companies for the alleged looting of the R25 million from a feasibility study about a flagship project in 2011 and 2012.
Another accused, Iqbal Sharma, also arrived late at court today after he was apparently delayed. His flight was apparently re-routed to Kimberley and from Kimberley they then made their way to Bloemfontein for the pre-trial proceedings. But Judge Mbhele did not take kind to the late comings and delays. She told Sharma if he does not avoid such delays she would order his arrest to make it easier for the court to have them available for court proceedings.
In 2011, the Free State Agriculture Department allegedly paid almost R25 million to Nulane Investments, which was owned by former Transnet board member, Sharma, for the Vrede feasibility study. Nulane Investments – represented by Sharma's brother-in-law Dinesh Patel – then negotiated and subcontracted the same feasibility study to forensic auditing firm, Deloitte, for R1,5 million.
The accused in the matter include Ronica Ragavan, who stands accused in her personal capacity and in her representative capacity as a director of Islandsite Investments Pty Ltd, a company owned by the Gupta family.
The other accused in the matter include former Transnet Board member Sharma, former Free State HOD for Rural Development, Peter Thabethe, and former Chief Financial Officer, Seipati Dhlamini, as they face charges of fraud and money laundering. The former government officials are also charged with contravention of the Public Finance Management Act. The group is charged together with two companies, Nulane Investments 204 (Pty) Ltd and Islandsite Investments Pty Ltd.
A pre-trial was postponed to 8 September 2022 whilst a trial in the matter is scheduled to be heard next year from 23 January to 3 March.