International
Maxwell says meeting Epstein 'the biggest regret' of her life
─── 08:09 Wed, 29 Jun 2022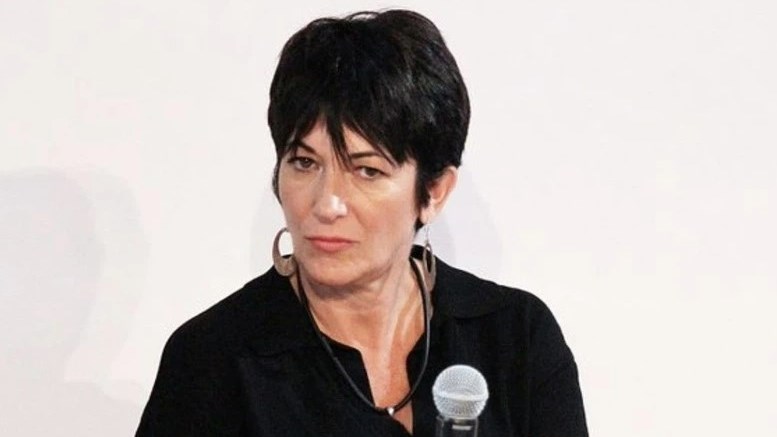 Ghislaine Maxwell finally broke her silence after being convicted for helping her former boyfriend Jeffrey Epstein sexually abuse and traffic young girls.
She expressed her "empathy" for his victims – but also claimed she was fooled by the disgraced New York financier.
Maxwell was sentenced to 20 years behind bars by a US court on Tuesday 28 June 2022. Back in December, the same court convicted her for recruiting and trafficking four teenage girls who were essentially used as sex slaves by Epstein.
Epstein took his own life inside his Manhattan jail cell, where he was awaiting trial on sex trafficking charges, but some have cast doubt over the circumstances surrounding his death. Maxwell's crimes are said to have taken place between 1994 and 2004.
GHISLAINE MAXWELL ADDRESSES JEFFREY EPPSTEIN'S VICTIMS
Addressing the court after her sentencing, Ghislaine Maxwell essentially admitted to having helped Jeffrey Epstein and said crossing paths with him is her biggest regret.
"Your honor, it is hard for me to address the court after listening to the pain and anguish expressed today. The terrible impact on the lives of so many women is difficult to hear and even more difficult to absorb in its scale and extent. I want to acknowledge their suffering. I empathise deeply with all of the victims in this case"
"I acknowledge with that I have been a victim of helping Jeffrey Epstein commit these crimes. I realise I have been convicted of assisting Jeffrey Epstein to commit these crimes. My associate with Epstein will permanently stain me. It is the biggest regret of my life that I ever met him."
Ghislaine Maxwell