People feel miracles are going to happen at the prayer gathering at Bloemfontein lead by preacher Angus Buchan hoping to draw a million people to come together on a farm outside Bloemfontein on Saturday. A million people are expected on the farm where everyone will pray as one against crime.
Some hectares of land on farms, eight kilometers outside Bloemfontein on the Bultfontein Road, have been prepared for the anticipated crowds.
Various sound amplification towers, mobile toilets, a massive stage, sound equipment, parking and camping sites are already in place.
The first campers who have arrived are Marthie Nel and Sonja Roselt from Johannesburg. They wanted to make sure they get here ahead of the rush and get a place to camp. "The prayer gathering is an opportunity we do not want to miss. I tell you now, great things are going to happen here," said Marthie.
Fotobyskrif: Marthie Nel, Sonja Roselt en George Bezuidenhout
They are convinced that people are going to see miracles. "We all want miracles and we know something is going to happen," says Marthie.
George Bezuidenhout, a Christian motorcyclist from Bloemfontein, said he loved Oom Angus and attended all his meetings.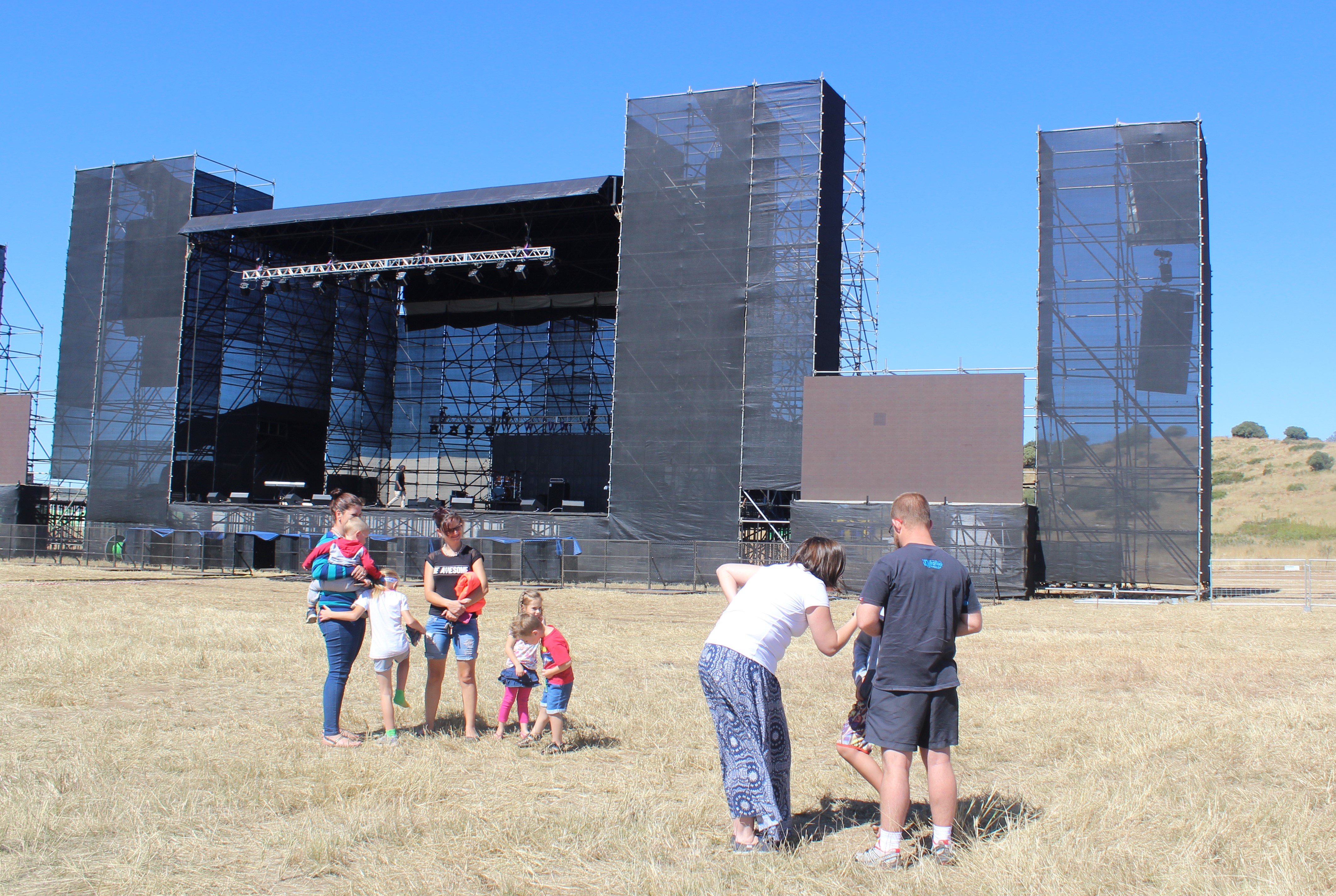 "I've seen things happened and know something is going to happen again." George said he witnessed a 'miracle' in Kroonstad a while back when Angus had a gathering there too. "It rained heavily in Kroonstad and Uncle Angus said that the people had to wait for him and should not leave the stadium." He came from Pietermaritzburg by helicopter.
Angus allegedly ask the pilot to circle over the stadium in Kroonstad where the people waited for him under umbrellas. "Then there was sunshine just over the stadium. People got sunlight shining on them and had to close their umbrellas. When he left, everything returned to the heavy rain of earlier on," said George.
According to George, many people in South Africa have already given up on the crime situation. "People should not lose hope. They must remember that nothing is so great and impossible that it cannot be changed."
Marthie says she is confident that crime will go down to zero. "The Lord said that if you call on the Lord in His name, good will happen. Uncle Angus is just the instrument that the Lord uses," she says. "People are tired of the crime," she says.
George feels that although people will see miracles at the prayer meeting, the miracles will be carried forward as each of the 1 000 000 people attending the prayer will tell other people and the message will spread.
OFM News