Local News
Man murdered in Welkom parking lot was top mining official
─── 16:27 Thu, 15 Nov 2018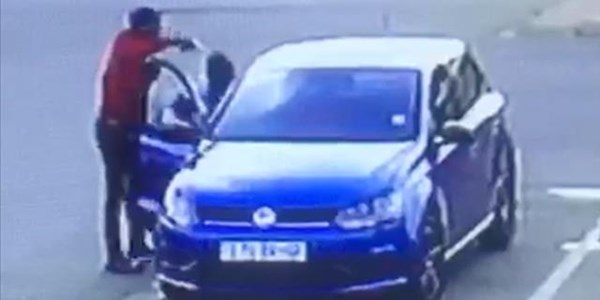 New information has emerged that the Welkom man who was fatally shot at a shopping centre's parking lot earlier this week was a top mining official in the city.
This is according to a statement issued by Parliament's Portfolio Committee on Mineral Resources earlier which revealed that the man, who has since the shooting been identified as Shai Mikia Mohapi, was the Chief Safety Officer at the Sibanye-Stillwater mine in Welkom, Free State. Chairperson of the Committee, Sahlulele Luzipo, called the police in the area and province to double their efforts in their quest to root out criminality in the mining sector in that area.
Police in the province would not confirm whether or not it is possible that Mohapi's death may be linked to the mining sector and possibly Zama-Zamas in the area. Spokesperson for the police in the Free State, Sam Makhele, said it had not yet emerged whether or not the killing was related to anything with regards to mining and said at this stage he would not be able to comment as the investigation was ongoing.
Mr Mophapi was shot while seated inside his car at the parking lot of the Commando Shopping Centre in Welkom last week Saturday.
The Mineral Resources Committee also extended their condolences to Mohapi's family and further noted with dismay the recent criminal activity in the area, with specific regards to a separate matter OFM News also reported on.
In that matter, nine men were arrested last week for the alleged kidnapping of the wife of Johnny Botha, who is a manager at the Harmony Mine in Welkom. The suspects then demanded two gold bars as ransom for Botha's wife and the Hawks in the province, which were already on the matter, arrested the men a few days after the exchange between the victim and suspects were made. The men were arrested in Welkom and Odendaalsrus, which is 10 kilometres from Welkom and six vehicles, a gas pistol, a pellet gun, R1,3 million in cash and several gold nuggets were confiscated from the men during the arrest. The men, who appeared at the local court on Monday, have been remanded in custody and will appear again on Monday for their bail application. They face charges of kidnapping, stealing a precious metal, extortion and money laundering.
OFM News