Rugby
We just simply have to put them under pressure - Fynn
─── MORGAN PIEK 14:13 Fri, 13 May 2022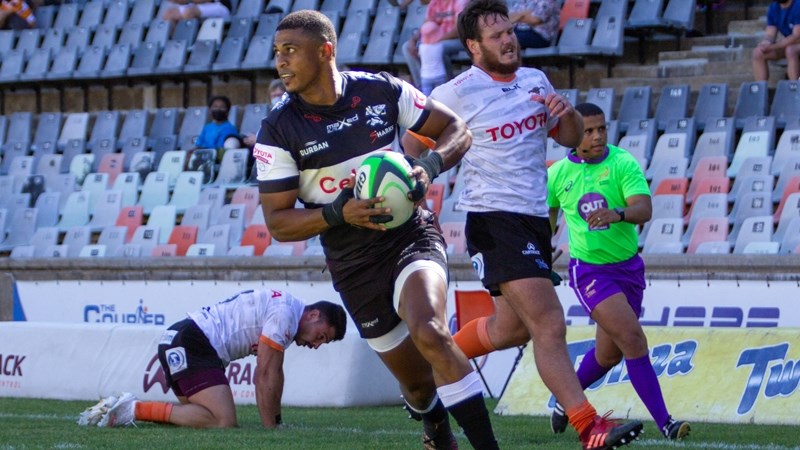 The Sharks have rung the changes for tomorrow's Currie Cup against the Toyota Cheetahs in Bloemfontein.
Most of the changes are to the pack, with Khwezi Mona, Fez Mbatha and Lourens Adriaanse starting in the front-row.
In the second round, Emile van Heerden, earns as start, while in the back-row, Dylan Richardson and Mpilo Gumede are in the run-on side.
The only change to the backline sees Murray Koster starting at inside centre.
The Shimlas prop, Blaine Golden, is on the Sharks bench, while the former Cheetah scrumhalf, Zee Mkhabela, is also among the replacements.
Sharks coach, Etienne Fynn, said that it will be important for a them as a team to put players such as the Springbok duo, Ruan Pienaar and Frans Steyn under pressure.
"They are a very settled group with combinations that played together throughout the tournament.
"We just simply have to put them under pressure and force those 'big' players to make poor decisions. That's ultimately how you affect any settled side.
"We've just got to bring the heat and we are well aware of how important those individuals are to the Cheetahs cause."
Saturday afternoon's game at the Toyota Stadium kicks off at 14:30.
Cheetahs - 15 Cohen Jasper, 14 Daniel Kasende, 13 David Brits, 12 Frans Steyn, 11 Rosko Specman, 10 Siya Masuku, 9 Ruan Pienaar (captain), 8 Mihali Mosi, 7 Andisa Ntsila, 6 Gideon van der Merwe, 5 Victor Sekekete, 4 Aidon Davis, 3 Aranos Coetzee, 2 Marnus van der Merwe, 1 Schalk Ferreira.
Replacements – 16 Cameron Dawson, 17 Chucky van der Westhuizen, 18 Beertjie van Vuuren, 19 Ockie Barnard, 20 Jeandré Barnard, 21 Rewan Kruger, 22 Reinhardt Fortuin, 23 Chris Smit.
Sharks - 15 Nevaldo Fleurs, 14 Marnus Potgieter, 13 Jeremy Ward (captain), 12 Murray Koster, 11 Anthony Volmink, 10 Boeta Chamberlain, 9 Cameron Wright, 8 Mpilo Gumede, 7 Thembelani Bholi, 6 Dylan Richardson, 5 Hyron Andrews, 4 Emile van Heerden, 3 Lourens Adriaanse, 2 Fez Mbatha, 1 Khwezi Mona.
Replacements - 16 Dan Jooste, 17 Dian Bleuler, 18 Blaine Golden, 19 Le Roux Roets, 20 Nick Hatton, 21 Zee Mkhabela, 22 Tito Bonilla, 23 Ethan Fisher.
Morgan Piek OFM Sport