Rugby
Bulls replace Italy A in Toyota Challenge
─── 19:56 Tue, 13 Sep 2022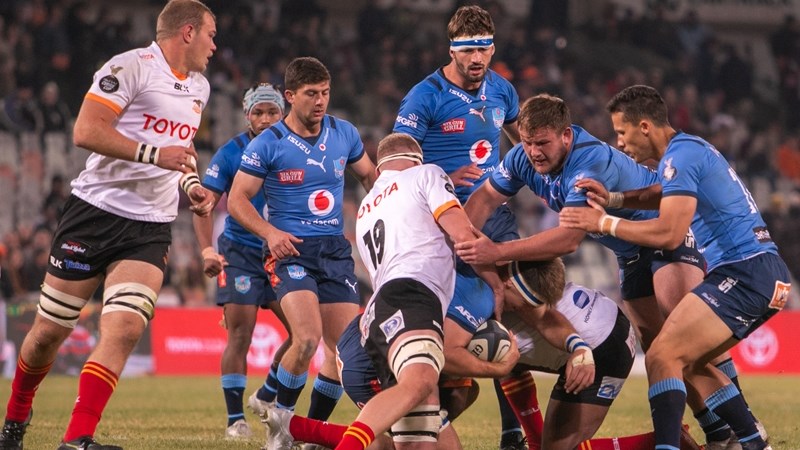 In a new development, the Toyota Cheetahs will now face the Bulls in the opening match of the 2022 Toyota Challenge on Friday 30 September.
Due to unforeseen circumstances, Italy A has withdrawn from the tournament, but the Bulls were ready and eager to take up the challenge.
Ross van Reenen, CEO of the Free State Cheetahs, says: "It is a great privilege for the Cheetahs to welcome the Bulls and Western Province XV in this year's Toyota Challenge. I believe that the tournament will contribute significantly to the Bloemfontein community. We are happy to support and have more local teams involved."
The Cheetahs are challenging the Bulls, Emerging Ireland and USA National A, and the Griquas in Toyota Stadium for R1 million in prize money. Each match has R250 000 up for grabs.
The Bulls will also face the Griquas on Wednesday 5 October, in a Toyota Challenge-friendly match. Western Province XV will take on the Pumas in another friendly on Sunday 9 October.
Fans supporting their favourite teams in the Toyota Stadium and on social media will have much to look forward to. In addition to the prizes for the winning teams, cash prizes will be up for grabs for individual players and fans during the Toyota Challenge. Players will be rewarded for "positive play actions", encouraging a bonanza of running rugby, bone-crunching tackles and tries galore.
"This is probably the most unique rugby tournament in the world, and we all await with abated breath the first kick-off between the Toyota Cheetahs and the Vodacom Bulls on Friday 30 September at 16:15," said Ross van Reenen.
Updated Toyota Challenge fixtures:
Friday, 30 September 2022:
16:15 Cheetahs vs Bulls (Toyota Challenge match)
13:45 Griquas vs Emerging Ireland
Wednesday, 5 October 2022:
17:00 Pumas vs Emerging Ireland
19:00 Griquas vs Bulls
Sunday, 9 October 2022:
13:00 Cheetahs vs Emerging Ireland (Toyota Challenge Match)
11:00 Pumas vs Western Province XV
Friday, 14 October 2022:
18:00 Cheetahs vs USA National A (Toyota Challenge Match)
Friday, 21 October 2022:
16:15 Cheetahs vs Griquas (Toyota Challenge Match)
13:45 Pumas vs USA National A