VIP Access
Entertainment Bubble 21 January 2021
─── 21:58 Wed, 20 Jan 2021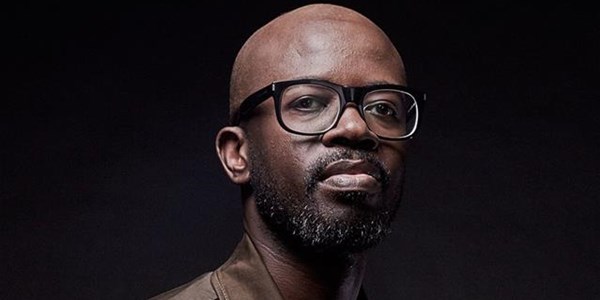 Black Coffee Breaks Another Record, Panic Attack On Set & Zayn Malik Sparks Concern
Black Coffee's New Album Scores High Streams
DJ Black Coffee must be sipping on a cup of coffee enjoying his recent achievement. His latest album "Subconsciously" managed to get more than 100 million streams before its full release.
The Dj was so excited he decided to share the news on Twitter. The album is set to be released on February 5.
"More than 100 million streams worldwide already. Subconsciously out on February 5 2021," said the DJ.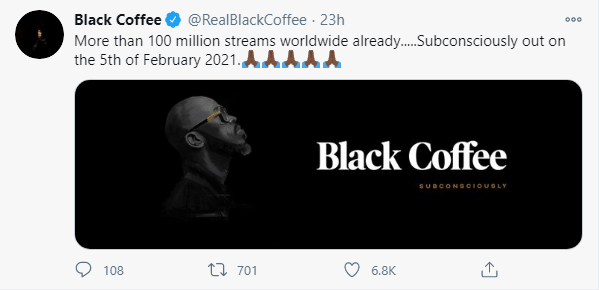 Dakota Johnson Talks About Her Attack
According to ET. The actor recently opened up about a terrifying experience she had while on set. On Tuesday she made appearance on The Tonight Show Starring Jimmy Fallon where she talked about filming her new drama, Our Friend. Whiling playing a character that required her to do something she has never done before, it hit her hard. She played a terminally ill cancer patient and there is a scene where she has to sing on stage. Breaking the news to Jummy, she said "That was so scary. I actually have a little bit of stage fright," Johnson told Fallon, explaining her anxieties about performing publicly. "Singing in front of people is actually so terrifying for me."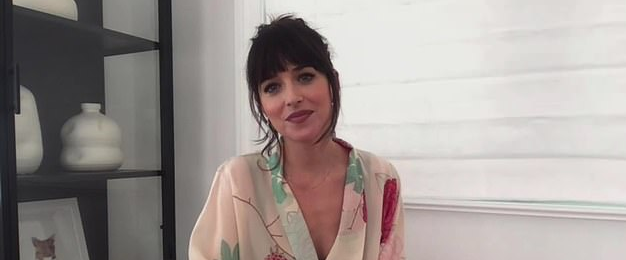 Zayn Malik sparks concern with early morning livestream smoking weed and drinking beer
Seems like Zayn is really giving his fans the shock of their lives. 6am in the morning the very talented singer took to social media to make a live video and on that video Zayn was seen smoking weed and drinking beer. The concern that was sparked by fans was that, there could be a baby in the house while his doing those things. During the video Zayn was promoting his new album "Nobody Is Listening" and this is according to Channel 24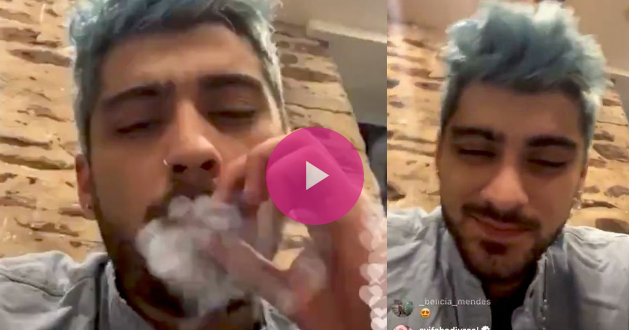 Check original source by clicking on the pictures above.