18 – 22 October 2021, you could win a share of R15 000 cash on The Joyride, courtesy of the Steers Sharington Combo!
Each afternoon, two players will go head-to-head to identify the incorrect item in Nico van der Westhuizen's list of Sharington Combo ingredients.
The contestant who identifies the correct answer first will win R3000 cash!
To enter, SMS 'Steers' plus your name and from where you are listening to 36636 (R1.50/SMS). You can also Telegram these to 084 222 9497 (data rates apply).
Make sure you know exactly what each Steers Sharington Combo contains. Find some clues below….
If you've got a taste for sharing, you'll love this new deal: The Sharington Combo! For only R109.90, you get 2x 100% pure beef burgers, 2x ridiculously Thick Shakes and a medium portion of our famous hand-cut chips to share with whoever you want.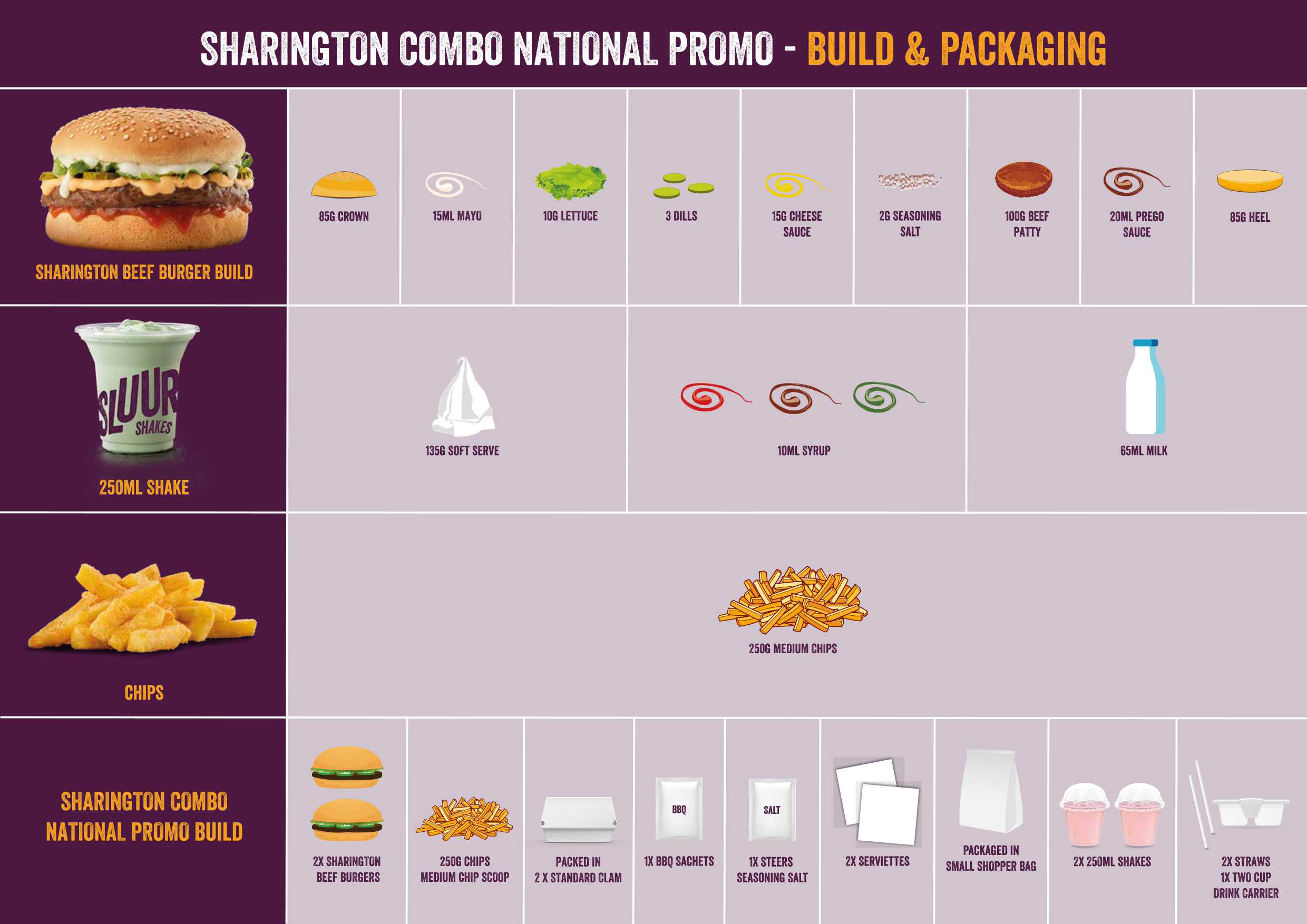 Whether it's with your person on date night, when you're chilling with your bestie or you just wish to share with 'me, myself and I', the Sharington Combo is definitely #perfectforsharing.
See more: https://steers.co.za/promos?sharington.
*PLEASE NOTE:
All OFM competitions are conducted in accordance with the provisions of Section 54 (1) of the Lotteries Amendment Act (46 of 2001).
When interacting with OFM through our digital platforms including this website, SMS shortcode (36636), Telegram (084 222 9497), email, and social media platforms: Facebook (OFM, the sound of your life); Twitter (@OFM9497); Instagram (OFM9497), a third-party service provider acts as a processor of personal information on behalf of OFM as defined in the Protection of Personal Information Act 2013 (POPIA).
Through engaging on OFM's digital platforms to enter competitions, request songs, participate in programmes, make enquiries, contact details will be shared securely with relevant staff to execute requests or award prizes.
OFM competitions are open to all South Africans listening, or tuning in, within OFM's broadcast area, unless otherwise stated. Competitions are not open to employees, agencies, prize sponsors, or contractors of OFM, AME and Central Media Group or any person directly or indirectly involved in the organisation or running of the competition or their immediate family members.
No person may enter the same or any other competition hosted partly or in whole by OFM within sixty (60) days of winning the same or any other competition hosted partly or in whole by OFM.
This rule also extends to the immediate family or household members of the winner.
Entrants participating for cash prizes need to be 18 years or older.
Please enter responsibly.
See full competition rules here.