Celebrate the art of entertaining with Checkers and OFM…
Here's your chance to show off your culinary skills, win an awesome prize and have your recipe featured alongside ones from OFM presenters in Central SA's own *Real Good Recipe Book!
Did lockdown have you dusting off your heirloom cookbooks for inspiration or learning how to make Ouma's famous venison stew while staying at home with Mom?
Then we want you to share your rave review recipe with us, as well as the story behind it!
The Central South African region boasts some of the country's best agricultural produce, which OFM wants to showcase in a recipe book. The book will focus on beef, lamb, venison, pork, poultry, fruits, nuts, vegetables, dairy, eggs, maize and wheat.
Which tried and tested dish, using any of these ingredients, is your family's favourite? Be it simple or gourmet, let us know and you could win big!
Up for grabs? A share of nearly R50 000 in prizes!
Should your recipe be selected as the best, you will be awarded the grand prize of a R30 000 Checkers voucher.
Plus, all entrants stand a chance to win R500 Checkers vouchers. Should you be drawn, called live on air AND have a Checkers Xtra Savings card, we will double your voucher. You could be walking away with a R1 000 Checkers voucher - just for entering and having a Checkers Xtra Savings card!
These spot prizes will be awarded live on air, so keep your phone close.
And, should your recipe be selected to be published in one of the six categories, you could also be drawn as the winner of R1 500 cash!
Christmas is looking to be Xtra Merry indeed!
To enter, upload your recipe (in either English or Afrikaans) and photos of your tasty dish, as well as of you or your family, in the entry fields below. Please only upload one recipe per entry. Should you not have a photo of your family and the dish together, upload a second option for the dish or your family.
Please note: When using a cellphone to capture your photographs, please select highest setting.
Finalists will have their recipes published in *The Real Good Recipe Book - family favourites from Central South Africa, receive a copy, and go into the draw for category prizes as well as the grand prize.
Finalists will be notified telephonically and via email, so make sure your contact details are correct.
Entries close midnight, 6 December 2020.
The grand prize winner will be announced on 19 December 2020.
*The Real Good Recipe Book - family favourites from Central South Africa will be printed exclusively and not be available for purchase. Listeners will only be able to win this book through OFM giveaways. A PDF version will be available for download after publication on ofm.co.za.
---
An example of the type of recipe and photos we are looking for:
Good Morning Breakfast host, Shandor Potgieter, loves to cook with his family.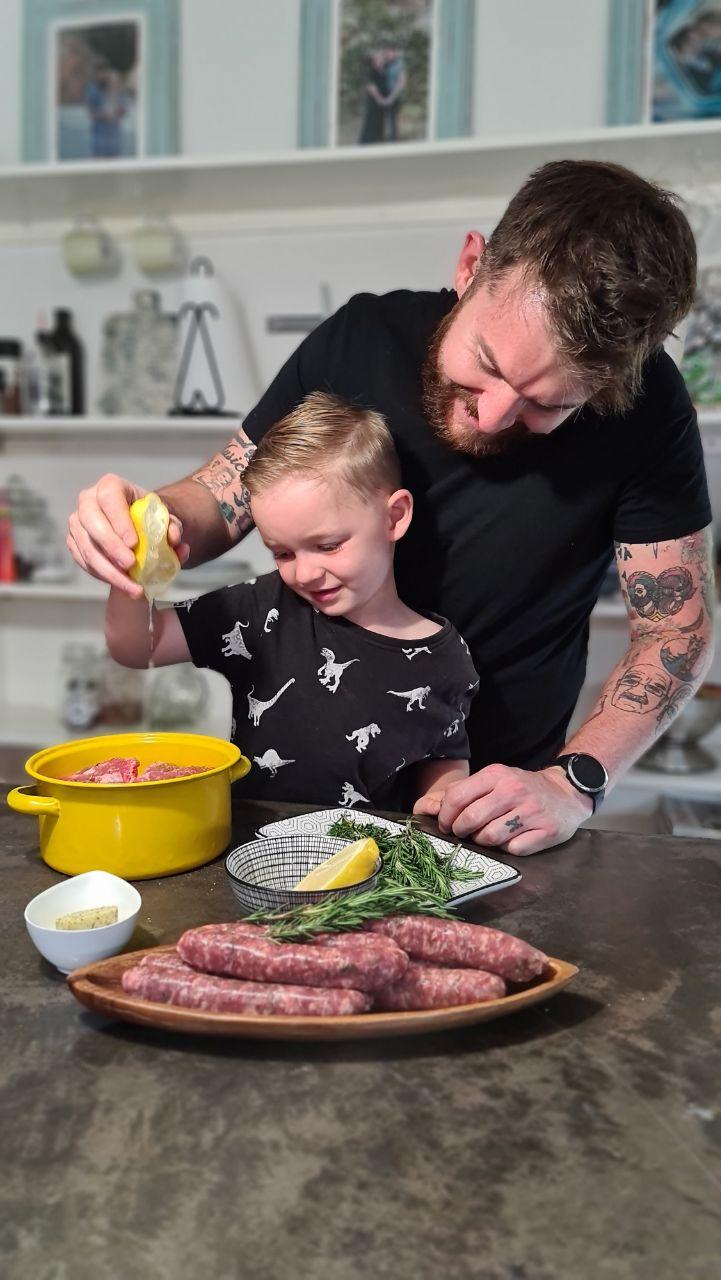 Best braai lamb chops
(serves 4)
Story: We just love to braai and fortunately we were still able to do so during lockdown. This is a very simple marinade to get the best out of your lamb chops. It has all the flavours we love and is simple enough for our young son to also help out with.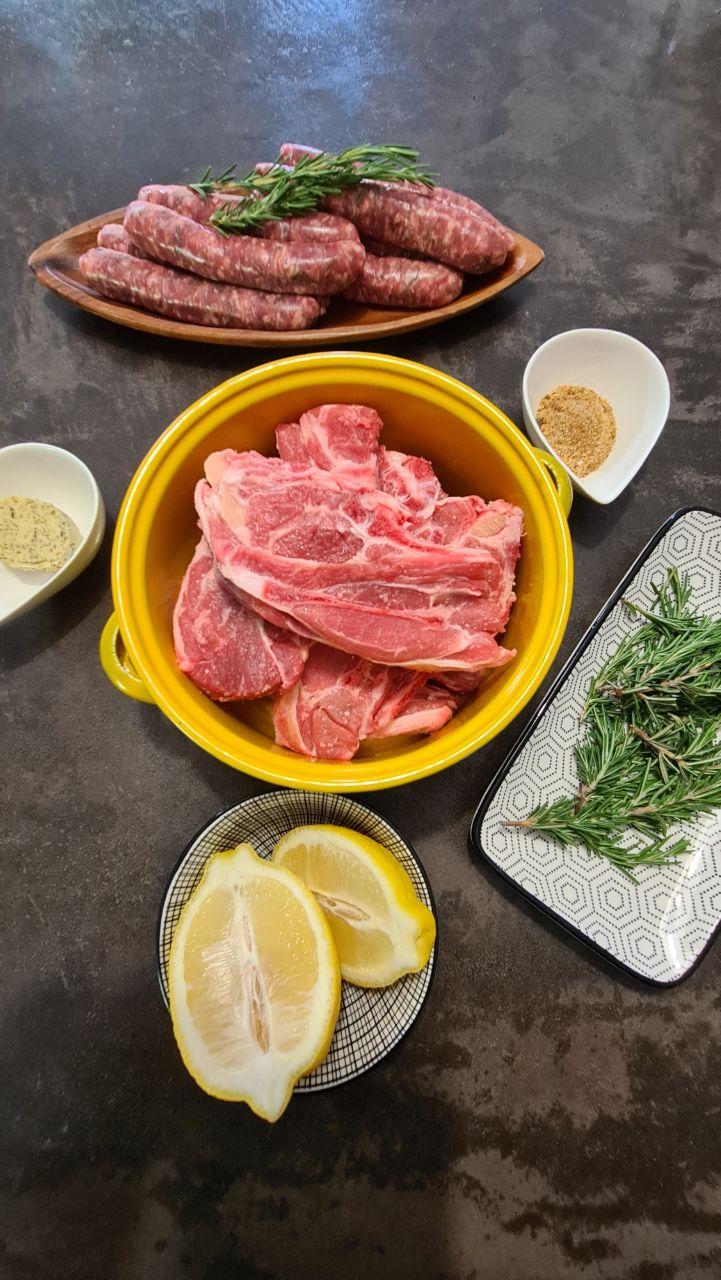 Ingredients:
1 kg lamb loin chops
1 Whole lemon
1 bunch of fresh rosemary
50 g garlic butter
Salt and pepper to taste

Method:
Mix all the ingredients together. Let the meat stand for at least an hour before putting it on the braai.
Braai on medium to hot coals for 2 - 4 minutes a side until done. I usually serve lamb medium.
Struggling to enter on the OFM App? Click here.