Agri Hour
#WorldRabiesDay: Rabies - deadly but preventable
─── ELSABÉ RICHARD 05:00 Wed, 15 Sep 2021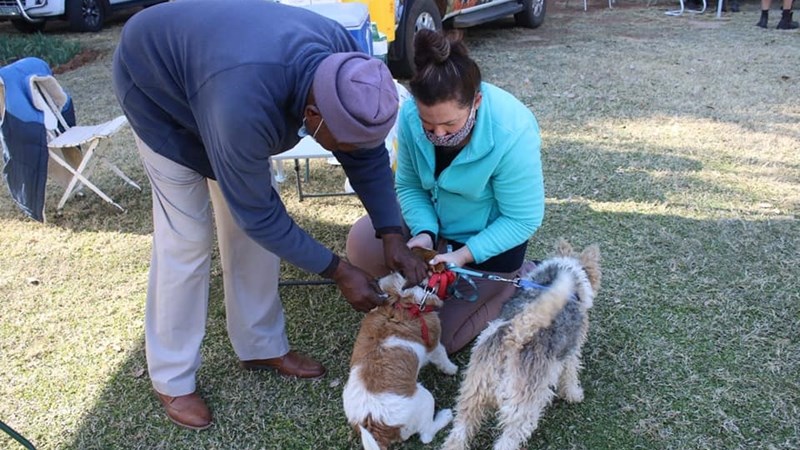 The theme of this year's World Rabies Day celebration is "Rabies: Facts, not Fear."
The day, which is celebrated each year on 28 September all over the world, aims to make people aware of the facts of the virus in a bid to help educate them and to dismiss any misconceptions that they might have about rabies.
See PODCAST below
The mission of World Rabies Day is to make people aware of the impact that rabies has on both humans and animals, as well as how easy it actually is to prevent contracting the virus – which is through vaccination of animals.
When looking at rabies in South Africa, Ernest Ngoepe from the Agricultural Research Council says that dogs are the main source of disease and as such often infect their owners.
Ngoepe urges pet owners to contact the Department of Agriculture in their province to find out when they will be embarking on a campaign to vaccinate animals against rabies in their areas.
Provinces such as the Free State have already embarked on such a vaccination campaign and have called on residents to get their pets vaccinated.
Rabies can affect animals in various ways. Ngoepe says dogs usually become aggressive while wild animals become tame and not afraid of people. He further adds that dogs typically experience an excessive secretion of saliva and at a later stage become paralysed.
Humans, on the other hand, experience flu-like symptoms when they get infected with the disease. Ngoepe adds that as the disease progresses, humans also become aggressive and start to hallucinate. Furthermore, the person can develop hydrophobia and become reluctant to drinking water. Eventually, the person will fall into a coma, become paralysed, and die.
He recommends that when someone is bitten by an animal who is suspected to have the disease, they should wash the wound under running water. Thereafter, they should seek medical attention.
There is no cure for the disease once clinical signs show. However, through vaccination, rabies can be prevented.
OFM News