Agri Hour
Wheat is rotting in the lands due to continuous rainfall
─── ELSABÉ RICHARD 05:30 Tue, 18 Jan 2022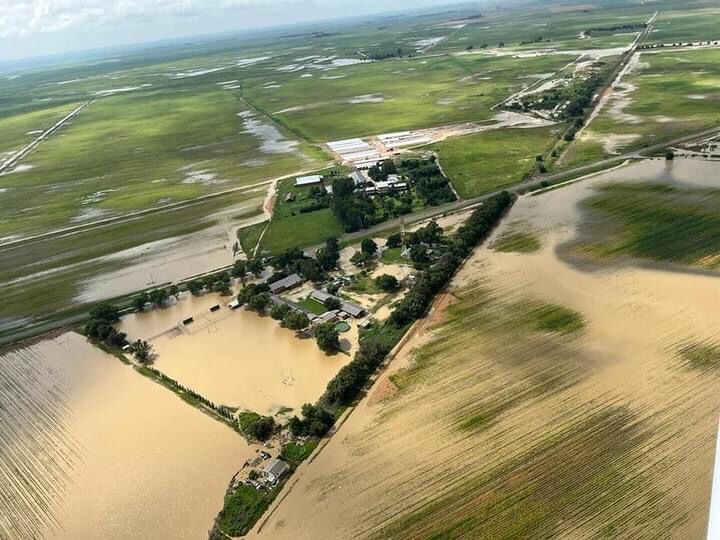 The continuous rainfall in the Free State has brought about unwanted challenges for farmers.
Dr Jack Armour, commercial manager of Free State Agriculture, says some farmers in the province were unable to plant, while others who did plant are unable to harvest crops or have experienced damages to their crops.
This will result in huge financial losses coupled with a possibility of a long road to financial recovery.
See PODCAST below
Armour says when the organisation first started to report on flood damages to crops, it was mostly the western Free State that was affected. However, the north, central, as well as the eastern Free State have now also been affected by above-normal rainfall in those areas.
The wheat that should have been harvested last month already has been downgraded and is starting to rot. "We've lost out on what was a very good yield, the farmers couldn't harvest it and now it has been downgraded and a lot of it is rotting on the land," says Armour.
With regards to maize plantings in the Free State, Armour says the time to plant the crop is now over, such as the planting period for sunflowers which ends at the end of January. This, as lands are way too saturated with water.
OFM News reported earlier that pictures taken by Westfert Fertiliser from a helicopter flying over the areas of Hoopstad, Bothaville, Wesselsbron, and Bultfontein in the Free State show just how drenched farmlands are as a result of the ongoing rainfall.
Even though the rainfall is welcomed in other provinces, especially by farmers located in dry areas in the North West and Northern Cape, farmers in the Free State have been hit hard.
Moreover, Armour says the beginning of this year is worse off than the beginning of last year when compared to one another with regard to rainfall.
The above-normal rain did not only cause damage to crops but also to road infrastructure, amongst other infrastructure.
"The damage caused by last year's rain and the damage to infrastructure, for example, hasn't really been fixed at all. So, last year exacerbated the condition of the roads further and this year now even further than that."
The water tables from last year's good rains are already high and Armour states that average rain would have already made the water tables quite full.
Also, Armour expresses his concern that if above-normal rainfall were to be experienced in parts of the Free State, that "we're fast approaching the 1988 floods record levels for the Free State".
OFM News