Business
Estonia is punting its 'e-residency' for South Africans who want EU business
─── 12:19 Fri, 07 May 2021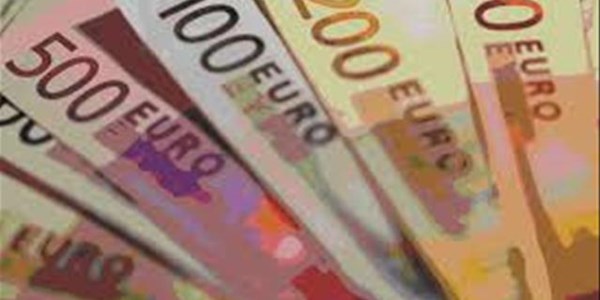 South African entrepreneurs who are looking to do business within the European Union (EU) should be considering its e-residency programme, says Estonia, which is now even more convenient.
Business Insider reports Estonia's e-residency programme, founded in 2014, allows foreign digital entrepreneurs the opportunity to manage their businesses remotely with access to European markets. Obtaining this "transnational government-issued digital identity" allows e-Residents to open EU-based companies and business banking accounts.
This allows entrepreneurs to bypass regulatory hurdles in their own home countries when attempting to do business in Europe. The e-residency does not, however, provide citizenship, tax residency, physical residency, or the right to travel to Estonia or the EU.
More than 80,000 people from 170 different countries have become e-residents of Estonia. Almost 17,000 companies have been founded since the programme first launched, posting a combined turnover of €3.68 billion (R63 billion) in seven years.
South Africa ranks among the top-50 countries for the highest number of e-residency and EU company applications. More than 250 South Africans have successfully obtained e-residency in Estonia, with 50 companies now doing business within the EU.
Capitalising on the remote working trend, which has been strengthened due to the Covid-19 pandemic and associated lockdowns, the Estonian government has expanded its services to more cities in developing nations.
Pickup points – which allow successful applicants to receive their physical e-residency kits – have recently been opened in Johannesburg, São Paulo, Bangkok, and Singapore. While the application process and business management systems are all completed online, applicants need to be verified in person when collecting their digital ID cards.
The e-residency kit includes a card reader and PIN codes. The digital ID card, connected to a laptop or computer via the card reader, allows e-Residents to access Estonia's e-service platform which can be used to register a company.
Until now, the only dedicated e-residency pickup in Africa has been in Cairo, Egypt. But that hasn't stopped South Africans from successfully completing their applications by collecting their kits at the Estonian embassy in Cape Town or at foreign pickup points when travelling abroad.
"We're really excited about the announcement of our new pick-up point in South Africa," explained Lauri Haav, the managing director of Estonia's e-residency programme.
"Expanding our digital and physical network and empowering businesses is always top of mind for us, and this launch has been in the works for some time."
E-residency application fees, which include the delivery of the digital ID card and kit, are also lower when collecting at dedicated pickup points as opposed to Estonian embassies.
Applying for e-residency costs €120 (R2,059) when opting to collect at an embassy and €100 (R1,715) when collecting from a pickup centre like the one now located in Midrand at The Station on 191 Bekker Road. The digital ID card is valid for five years and to renew or replace it will cost the same.
Registering a private limited company (OÜ) – the most common business entity among both Estonian residents and e-residents – costs €190 (R3,260). The e-residency programme recommends using a licensed EU-based service provider to handle annual regulatory compliance which can cost up to €400 (R6,863) per year.
The company will also need to hire a professional accountant, who can prepare and submit a mandatory annual report in accordance with Estonian law, which costs upwards of €50 (R858) a month.
Estonia's corporate tax rate is generally a flat 20% and companies which have an annual taxable turnover below €40,000 (R686,000) do not need to register for VAT. Importantly, tax is assessed on a monthly basis, and only when profits have been distributed.
Business Insider SA/Luke Daniel