Business
To buy a music catalogue, or not?
─── OLEBOGENG MOTSE 20:50 Mon, 13 Nov 2023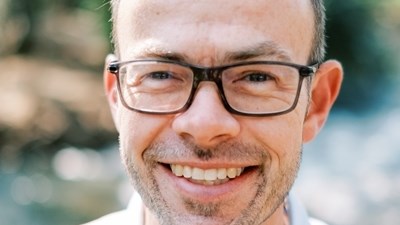 Got some major cash to splurge on a music catalogue? Well, if you have the luxury of being in this position, you might want to hold your horses, so to speak.
Professor Waldo Krugell from the North-West University (NWU) Business School tells the OFM Business Hour that whilst investors splurged on rights to old songs back in 2021, they are likely to take extra caution in future after some headlining grabbing music catalogue deals proved to not be as lucrative an investment as the buyers initially thought they would be.
Prof Krugell says back in 2021, investors spent billions on music catalogues something which he quips could in part have been a function of US monetary policy and "cheap money floating everywhere". The intention was to generate a passive income as the catalogues earned royalties from being streamed and utilised in advertisements/film scores etc. The catalogues of Bruce Springsteen and Paul Simon for example were sold for $400 million and $250 million respectively. Despite these deals, some of these catalogues have not yielded the results investors wanted.
ALSO READ: #OFMBusinessHour: A setback to the recovery of the economy affects us all
According to the Guardian, Hipgnosis, a company that offers investors the chance to make money from the royalties of tracks by famous artists including Beyoncé and Neil Young, has scrapped plans to pay a dividend after slashing the amount it expects to receive from royalty payments. The London-listed company is also reportedly expected to sell almost a half billion dollars of its song portfolio to pay off debt amidst a major shareholder backlash.
Debates on the popularity of old songs and albums
Prof. Krugell says he has observed debates where some believe the fans of older artists are themselves shrinking in size, whereas on the other end, one could argue that many old songs and artists have regained their popularity via viral TikTok videos etc. Most recently, US singer Tracy Chapman became the first black woman to win the Songwriter of the Year Award at the Country Music Awards, 35 years after the song was first released. This is because the song was covered by Luke Combs and shot back into the charts in 2023.
Tracy Chapman's Fast Car wins country song of the year – 35 years after its debut https://t.co/8yOlkhw98J

— The Guardian (@guardian) November 9, 2023
ALSO READ: Prospects in the agriculture sector
Prof. Krugell says this topic is interesting because it's a meeting point of technology, economics and the arts, hence why he decided to centre an episode of his podcast 'Die Ekonomie Minuut' on it. "The music industry is ahead of other creative industries in facing these winds of change," says the NWU Economics Professor.
Waldo Krugell is a Professor in Economics at the North-West University's Potchefstroom Campus. He holds an M.Sc in Economics from the University of Warwick and a Ph.D. on the topic of the geographical economy of South Africa from North-West University's Potchefstroom Campus. His teaching experience includes two years at the University of South Africa and 12 years at the North-West University. The courses that he has taught include Fiscal and Monetary Policy, Development Economics, Economic Analysis and Research Methods. In 2004 and 2007 he was honoured by the university for his exemplary teaching.
OFM Business Hour