CentralSA
Water to FS municipalities restored, 'but damage is done'
─── OLEBOGENG MOTSE 12:30 Tue, 08 Sep 2020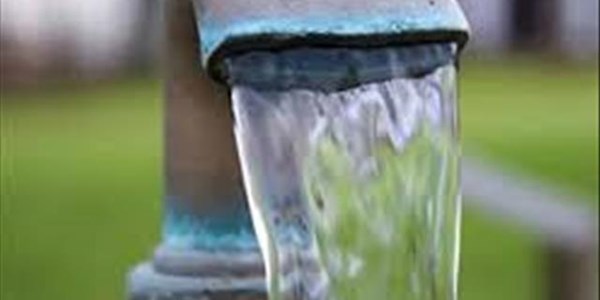 This past Friday, the cash-strapped Bloem Water brokered deals with two highly indebted Free State municipalities, however, the damage to local businesses appears to have been done.
The Kopanong, Mantsopa, and Mangaung Metropolitan Municipalities collectively owe Bloem Water more than R1 billion for services rendered. Whilst the largest chunk of that debt comes from the Mangaung Metro, which includes Bloemfontein, it is Kopanong business owners and residents that bore the brunt of last week's developments, as Bloem Water imposed water interruptions there.
OFM News interviewed revered independent media consultant and Bethulie guesthouse owner, Tim Zunckel, who not only expressed his disgruntlement at the absence of communication from Kopanong regarding the situation, but shared how he has been affected.
"I run a guesthouse. I had guests travelling from Cape Town and I had to refund them all their money because there is no water. It's actually better for me not to take bookings because people leave and will never come back because there is no electricity, but there is no water as well," says Zunckel. The refund has a significant impact, in light of the fact that Zunckel has staff to pay for servicing his ten guests, to amongst other tasks, for example, wash the linen once they have left.
Kopanong reportedly owes Bloem Water R390 million, at this stage. Kopanong spokesperson, Solomzi Phama, confirms that they have reached some consensus with the water board, but says he cannot comment on the specifics thereof until November 2020. The agreement between the respective parties took place in the Free State High Court.
Zunckel stresses that this is unacceptable because it's everyone's constitutional right to have access to clean drinking water, let alone that residents have to wash their hands regularly as the country battles a life-threatening novel virus.
The Democratic Alliance, on the other end, calls on the MEC of Cooperative Governance and Traditional Affairs (Cogta) in the Free State, Thembeni Nxangisa, to address Kopanong, Mantsopa and Mangaung's debt to Bloem Water as a matter of urgency.
DA member of the Provincial Legislature (MPL), Karabo Khakhau, chastises the government in a statement saying, it is appalling that residents of this municipality and other towns in the Xhariep District are still grappling with access to water amidst the Covid-19 pandemic. Khakhau says the time has come for Nxangisa to intervene and address the water crisis faced by these communities. "This is incredibly alarming, considering that the world is faced with a Covid-19 pandemic that requires residents to wash their hands regularly," she highlighted.
OFM News