CentralSA
FS claims first position despite #Covid19 challenges - Makgoe
─── KATLEHO MORAPELA 11:39 Tue, 23 Feb 2021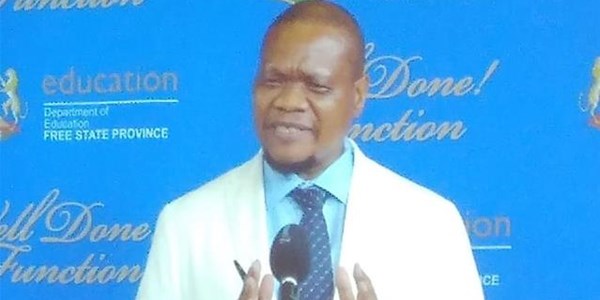 The Covid-19 pandemic has posed serious challenges to the education system, yet the Free State managed to weather the storm.
This is according to Free State Education MEC Tate Makgoe. Speaking at the provincial Well Done Function where he released matric results for the class of 2020, Makgoe said he is pleased that the province has performed extremely well despite the challenges presented by the pandemic.
The Free State has maintained the top position in the country with a pass rate of 85.1%. Releasing results for the class of 2020, Basic Education Minister Angie Motshekga on Monday announced that the province has once again claimed the first position, followed by Gauteng at 83.3%, the Western Cape at 79%, and KZN at 77.6%. Three districts from the province have also made the top 10-cut countrywide with the Fezile Dabi District, Thabo Mofutsayana District and Motheo District leading the pack.
Addressing the Well Done Function held at the University of the Free State's south campus, Makgoe further expressed his gratitude towards teachers and parents for the role they played in supporting the class of 2020.
Makgoe highlighted that he takes pride in how underprivileged schools in the most rural parts of the province have also performed.
He confirmed that they are working on measures to strengthen e-learning and the use of community radio stations to ensure that learners in remote areas are supported.
"The past academic year was extremely difficult, but our learners and teachers outperformed themselves. We are proud of them and are excited to announce that we stand ready for the 2021 academic year," highlighted Makgoe.
OFM News