CentralSA
One dead, children witness #CIT robbery
─── 17:49 Wed, 03 Mar 2021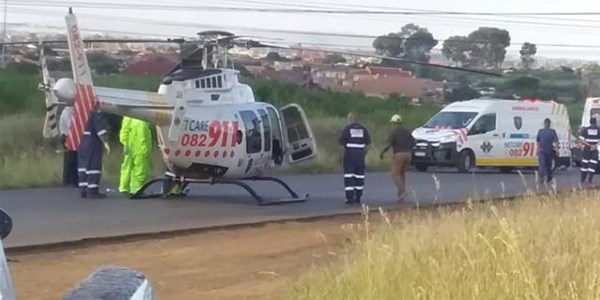 One security guard was killed, while one was airlifted to hospital after a cash van was robbed in Sebokeng in the Vaal Triangle on Wednesday afternoon.
Criminals escaped with an undisclosed amount of money after a shooting and bombing, which was also witnessed by children who were playing at a nearby soccer field.

Community members also soon arrived at the scene and helped themselves to the money that remained on the ground.

Some of the concerned parents of the children, who saw the crime being committed, told OFM News that their children are traumatised after witnessing this incident and will require counselling.

Police are on the scene with no arrest while investigations continue.


OFM News/Paila Chauke