CentralSA
FS towns to be renamed
─── KATLEHO MORAPELA 05:25 Wed, 31 Mar 2021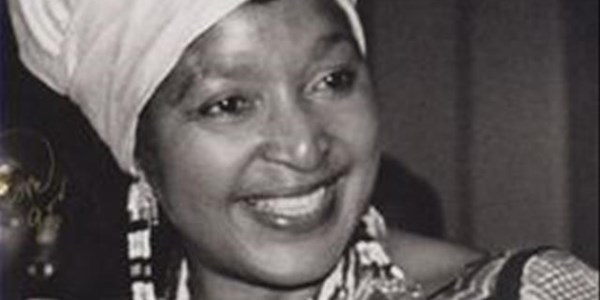 A few towns and areas in the Free State will soon be renamed.
According to the Arts, Culture and Recreation MEC, Limakatso Mahasa, Brandfort and Hoffman Square in Bloemfontein are amongst the few that will be renamed this financial year.
Tabling her department's R638 million budget for 2021/22 in Koppies, Mahasa said the town of Brandfort will soon be named after struggle stalwart, Winnie Madikizela-Mandela, and her statue will be erected in the same town. The town has for years made headlines over Madikizela-Mandela's house, which stood as a white elephant after millions allocated for its refurbishment were unaccounted for.
The house earmarked to be a museum employing locals, is now renovated by the National Arts and Culture Department, with Mahasa on Tuesday announcing that it will soon be fully operational.

"In line with the heritage landscape transformation goal, the department has been part of the process of restoration work of Mama Winnie Madikizela-Mandela Museum in Brandfort. Physical restoration of the museum is completed and currently, the National Department of Sport, Arts and Culture is finalising the appointment of a service provider who will compile historical research that will inform the Museum exhibition," said Mahasa.

She told members of the Provincial Legislature and Koppies community where she presented her budget, that plans to ensure liberation stalwarts are honoured and the heritage landscape of the province is transformed will soon unfold.

The popular Hoffman Square in Bloemfontein will be renamed Charlotte Maxeke Park, and a statue of Charlotte Maxeke erected at the same park.

"The three-metre live size bronze statue of comrade Fezile Dabi has been completed and the one of Mama Albertina Sisulu will be completed in the first half of this year. These statues will be unveiled this year. Mama Sisulu's statue will be installed and
unveiled in Welkom as announced by the Premier in the State of the Province Address," she added.

Mahasa's statement on renaming on towns and landmarks comes just a month after Port Elizabeth has been renamed Gqeberha, Port Elizabeth International Airport renamed Chief Dawid Stuurman International Airport, while Uitenhage is now known as Kariega.
OFM News