CentralSA
Irate Winburg residents warn FS premier
─── LUCKY NKUYANE 10:13 Tue, 20 Apr 2021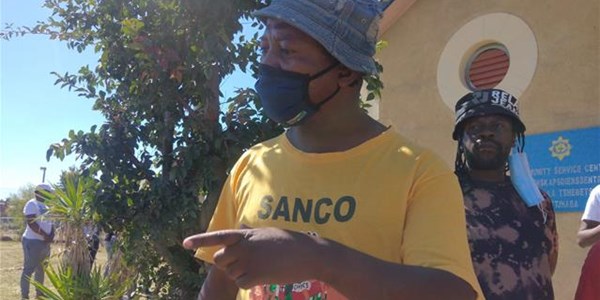 Irate residents in the Makeleketla Township of Winburg in the Free State have issued a stern warning to the premier, Sisi Ntombela, amidst the protests in that area.
One of the concerned residents, Sam Mogorosi, said Ntombela must be warned that residents will continue to shut down the area until their demands are met.
This follows the alleged shooting and arrests of residents in the area. The protests were ignited after Freedom Day Celebrations, previously set to be held in the area, were at the last minute moved to Botshabelo outside Bloemfontein. Residents have also accused the police of harassing them by shooting at them. Mogorosi says if the state wants a war, they will get one.
"Tell Sisi [Ntombela] - in the comfortability of her office - that she is sending police to shoot at us, and we are not at war with the state but if the state is at war with us, disarmed as we are, we're going to resist with our own lives, for the emancipation of our own lives. They must know, we're not playing here," he adds.
Members of the South African Police Services (SAPS) on Monday kept a strong presence in the area and patrolled the area with police nyalas and vans. The police on the ground included Public Order Policing (POP), which are mandated to deal with public violence. The arrests of protesting residents continued on Monday night.
OFM News previously reported that Premier Ntombela called for calm in the area. She further said she noted the concerns and assured residents that the water crisis experienced in many municipalities across the province is receiving attention. But residents have since rubbished that the protest in that area is due to the lack of water which they say they have been experiencing for the past 13 years.
OFM News