CentralSA
Bfn flats amongst assets seized in Estina-adjacent fraud case
─── OLEBOGENG MOTSE 14:41 Thu, 29 Apr 2021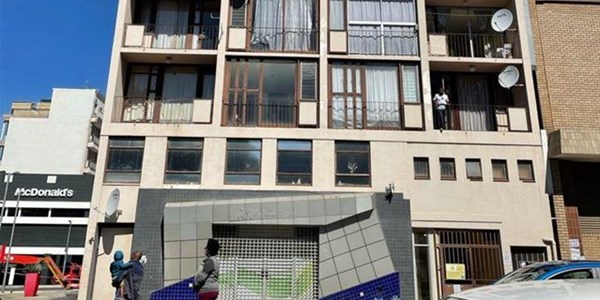 A block of Bloemfontein flats is amongst the assets worth R249 million that have been seized by the National Prosecuting Authority's (NPA) Asset Forfeiture Unit in an Estina-adjacent fraud case.
Two of the accused facing 54 counts of fraud, theft, corruption, money laundering, and forgery in the matter, were previously embroiled in the Estina dairy project criminal case.
They are Seipati Sylvia Dlamini and Mbana Peter Thabethe – the former Chief Financial Officer (CFO) and former head of the Free State Department of Agriculture respectively.
The embattled officials stand accused of awarding a number of contracts at the department to Superior Quality Trading, also known as Rekgonne Community Projects, without following due processes. This happened between 2012 and 2016.
According to the NPA, Rekgonne Community Projects, where Lenah Mohapi is a director, did not attend any of the department's compulsory tender briefing sessions for the projects they were awarded. The company also had a certificate of attendance even though they were not present at the compulsory briefings where these certificates were issued. Between 2012 and 2016, the department is said to have paid more than R244 million to the company. Mohapi allegedly paid money into Dlamini's personal account and then fraudulently disguised the transfers as refunds from Telkom and "medical services".
The dodgy payments were discovered during investigations into the Vrede dairy project, which was initially managed by the Gupta-linked Estina.
Meanwhile the NPA in the Free State says no new ground has been made in reviving the Vrede dairy criminal case, over two years since charges were withdrawn against Thabethe, Dlamini, and others. NPA Free State spokesperson, Phaladi Shuping, says they are yet to obtain the crucial information needed for the revival of the case from the United Arab Emirates (UAE) and India.
When the NPA dropped the case in December 2018, the absence of this "crucial information" was cited as a reason. It was stressed this did not signal the end of the case, and that investigators were doing all they could to revive it. The accused in that case - Thabethe; General Manager for District Services at the Free State Agriculture Department, Takisi Masiteng; Dlamini; Estina Director, Kamal Vasram; as well as other key Gupta affiliates, Ronica Raghavan, Nazeem Howa, Ashu Chawla, and Varun Gupta - were let off the hook in December 2018 after maintaining their innocence throughout the ordeal.
Estina entered into this agreement with the Free State Department of Agriculture to establish and implement the dairy project in Vrede, which was meant to benefit disadvantaged individuals in the area. The department then paid over R200 million into the Estina Nedbank account. The beneficiaries never saw a cent of the money. Authorities alleged that the money made its way via a series of transactions – though the Bank of Baroda - into the accounts of the Gupta affiliates.
OFM News