CentralSA
Rhino poachers return after SA eases lockdown restrictions
─── 09:55 Tue, 04 May 2021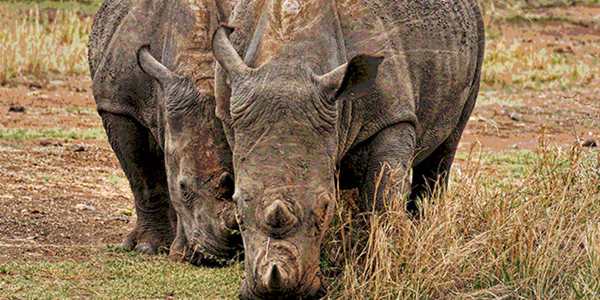 Rhino poaching is on the rise again in South Africa since the government loosened lockdown restrictions, wildlife parks say.
The strict limits on travel, including international travel, imposed in March last year had the happy side effect of keeping poachers at bay. In 2020, 394 rhinos were poached, 30% fewer than the year before and the lowest yearly tally since 2011.
But then South Africa began easing international travel restrictions in November.
Jo Shaw, the Africa Rhino Lead for WWF International Network says since November, December last year and into 2021, this landscape and particularly Kruger National Park has been experiencing serious numbers of rhino poaching incidents.
She declined to say how many incidents had occurred.
Moneyweb