CentralSA
Matjhabeng hit by labour disruptions over salaries
─── OLEBOGENG MOTSE 15:29 Tue, 04 May 2021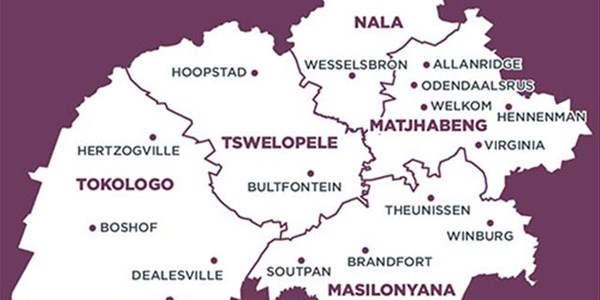 The embattled Matjhabeng Local Municipality in the Free State is again under fire, this time allegedly over unpaid salaries.
The municipality's headquarters in Welkom were rendered non-operational on Tuesday 4 May as disgruntled employees demonstrated and set tyres alight on the premises. The OFM News team is in possession of a video and pictures depicting the aforementioned situation.
Matjhabeng spokesperson, Kgojane Matutle, says for now he is yet to be informed of such an incident, whilst Free State police spokesperson, Motantsi Makhele, confirms Matjhabeng employees were indeed picketing at the municipality's headquarters. He says members of public order policing attended to the situation and swiftly brought the picketing to an end.
In April 2021, Matjhabeng came under scrutiny over water interruptions after Sedibeng Water released a statement blaming the municipality's roughly R4 billion unpaid bulk water account for delaying the time-sensitive procurement of water treating chemicals. In mid-April, the water board was forced to bring operations at the Balkfontein Water Treatment Plant to a halt due to their inability to access Chlorine gas in time.
Water supply in Matjhabeng - Welkom, Odendaalsrus, Allanridge, and Virginia, amongst others - was as a result halted. The company in question managed to resolve the matter. In the meantime, Sedibeng had to source chlorine gas from its other plants, resulting in the Balkfontein plant returning to operation from Tuesday 13 April. Sedibeng maintained the situation wouldn't have happened, had they received money from Matjhabeng in time.
OFM News