CentralSA
#MangaungShutdown: MEC reacts to death of pupil
─── LUCKY NKUYANE 05:48 Tue, 18 May 2021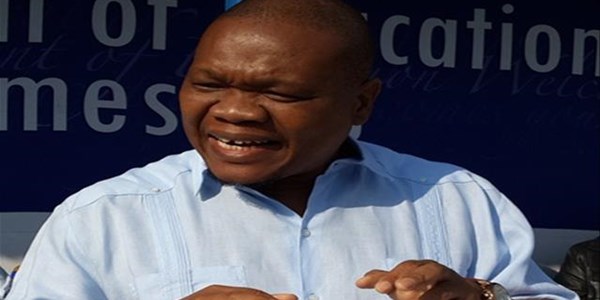 The MEC for the Department of Education in the Free State, Tate Makgoe, has sent his heartfelt condolences to the family of a teenage boy who lost his life during the protests in Bloemfontein.
The grade 7 pupil at the Heide Primary School in Heidedal, identified as Jevano Liam Siegal, was allegedly shot by a security guard and passed away at the scene. In his tweet, Makgoe did not indicate if fellow pupils of Siegal or those who were friends with him at school would receive counselling to cope with the loss.
Makgoe described the death of the 14-year-old during protests, which rocked parts of Bloemfontein in Mangaung on Monday, as a tragic loss.
Protesters forced all schools in townships and other areas to close as irate residents embarked on a protest over corruption and lack of service delivery, amongst others. Siegal is said to have passed away at the scene and the security guard was arrested and charged with his murder.

The alleged shooter of Siegal is set to appear in the Bloemfontein Magistrate's Court to face charges of murder.
Police spokesperson, Motantsi Makhele, previously said it's alleged that a group of protesters, during the protests rocking parts of Mangaung on Monday morning, went to enter a warehouse in Dr Belcher Road, Bloemfontein. It was then when the suspect allegedly fired a shot in an attempt to scare the mob and the boy was hit and died at the scene.
Videos and photos of the incident were doing the rounds on social media.
During the protests, residents used burning tyres, stones, debris, and different objects to close off numerous roads. At least seven residents have been arrested by the police for public violence and they are set to appear in court within 48 hours.


OFM News