CentralSA
CUT serves Sasco with court interdict
─── LUCKY NKUYANE 15:24 Mon, 14 Jun 2021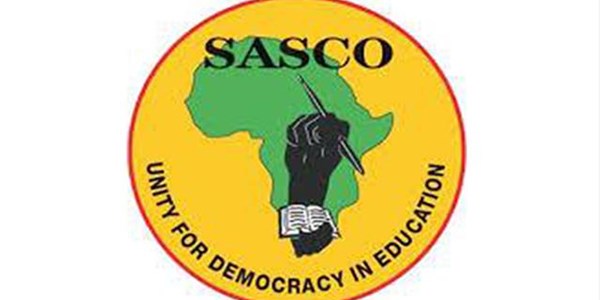 The Free State's Central University of Technology (CUT) at the Bloemfontein campus has slapped the South African Student Congress (Sasco) with a court interdict.
Sasco, two students, and any other students seeking to be involved in any protest organised by the student congress have also been issued with an interdict.
The interdict issued by the Free State High Court against the above-mentioned groups should state, amongst others, that they may not engage in any protest by obstructing, disrupting, and impeding the orderly function of the day-to-day business at the institution. The court action comes after students affiliated with Sasco earlier embarked on a protest calling for the reinstatement of two suspended student leaders.
On Monday morning another student formation, the EFF Student Command (EFF-SC) led another protest by barricading the main entrance with burning tyres and trash at the same campus, expressing their grievances.
"Management has taken note of incidents of tyre burning on the Bloemfontein campus. These incidents are unfortunate and regrettable, as they don't constitute values of constructive engagement, consultation, and the rule of law. We condemn these incidents as violent and criminal. Management will be hosting a special meeting to address these and look at student demands and report outcomes," says Dan Maritz, CUT Director: Communications and Marketing.
The SRC president, Bongani Bulawa, told OFM News that they demand payment of students' allowances, the extension of online assessments, and quarantine sites for students infected with Covid-19.
However, Sasco leadership is of the view that the protest led by the EFF-SC is a sponsored protest by management, in a bid to get Sasco involved so that university management can expel some of the leaders who are on suspension.
OFM News previously reported the institution's spokesperson, Seithati Semenokane, confirmed the suspension of two student leaders after allegations of intimidation and other acts of violence. She said the university's management suspended the former Student Representative Council (SRC) President and former Finance Officer. However, the branch chairperson of Sasco, Thabiso Mokoena, told OFM News the management should rescind the suspension of the two. He further alleged that no proper procedure was followed in their suspension. Mokoena alleged that these two were unanimously suspended by the Vice-Chancellor (VC) Henk de Jager.
OFM News