CentralSA
FS estate agent dedicates her time to inspire children
─── 14:52 Fri, 18 Jun 2021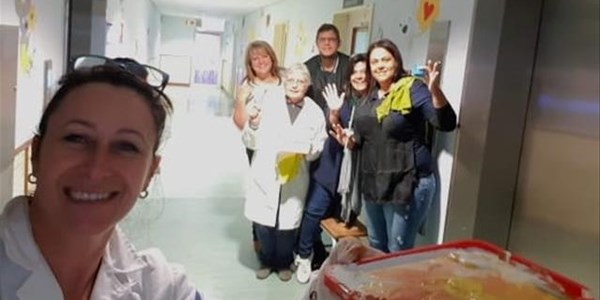 An estate agent in Bloemfontein in the Free State, Theodora Grivas, has dedicated her time to give hope to children in hospitals with her painting skills.
According to Grivas, Petro Lombardt, who is her friend and the author of the children's book titled Speaking life, approached her to bring the book's message to life by painting characters onto the walls of the children's ward in the Pelonomi Hospital in Bloemfontein.
Grivas further states that the paintings of the characters on the walls took them almost three years to complete, together with the help of volunteers and Dulux, who sponsored the paint. Following the positive work that was done at the Pelonomi Hospital, they were also approached by the Universitas Academic Hospital.
"The aim of the book is to give hope. For example, words have a huge impact on our lives. Telling you that you are important, you are special - that creates a special feeling. So what we did is we add these positive words to the drawings," said Grivas.
Grivas has appealed to members of the public to assist where they can and start volunteering in such projects. She has also asked for sponsors for the baby house which she is currently volunteering at.
OFM News/Kekeletso Mosebetsi