CentralSA
FS municipality not troubled by pit latrines
─── LUCKY NKUYANE 08:25 Wed, 15 Sep 2021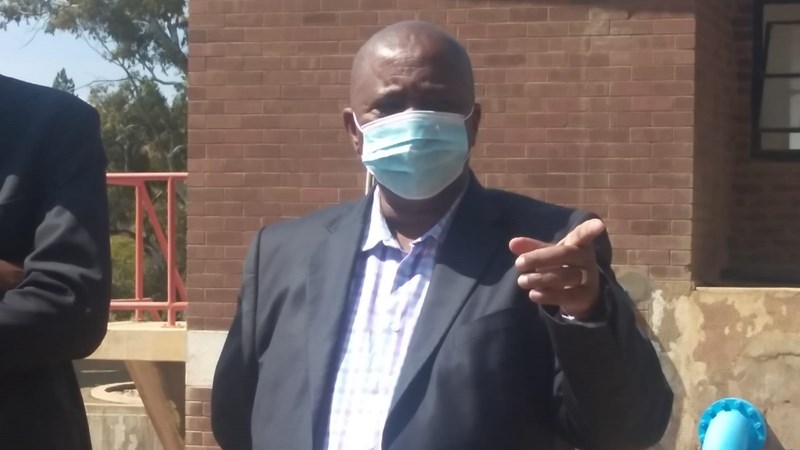 The Zastron-based Mohokare Local Municipality in the Free State has stated that they are not facing any issues of pit latrines in the small farming town, situated 30km from the border of Lesotho.
The municipal manager of the municipality, Selby Selepe, told OFM News during a question and answer session that the municipality has only about 410 easy flush toilets at an informal settlement in the area. Selepe said the plan is to connect these toilets to the main connection in the area. He said this during the water and sanitation media tour to assess and inspect waste and water treatment plants in Zastron and Rouxville.
In May 2021, irate residents took the streets to air their dissatisfaction about the state of service delivery, which includes lack of water supply and sewage spillages.
The protests in Zastron led to the arrest of about 20 people for public violence and looting which took place at foreign nationals' shops as well.
Meanwhile, the department has been touring the provinces in Central South Africa, including the Northern Cape, Free State and North West, to inspect and assess different wastewater treatment plants. Officials have raised concerns about the influx of people from the Eastern Cape and the neighbouring country of Lesotho. Acting mayor Tjhabedi Phatsoane told journalists that this somehow presents a burden on the small town's infrastructure.
The Department of Water and Sanitation (DWS) had previously indicated that the department had planned to support the construction of 70 drought relief projects and eradicate the remaining bucket sanitation systems in the Free State and Northern Cape provinces.
Residents have previously lamented the poor road conditions, non-collection of waste refuse and sewage spillage, which remain common occurrences in various Free State municipalities, including in Mohokare Local Municipality.
OFM News