CentralSA
Mangaung roads in spotlight as Hauweng buses kick in
─── KATLEHO MORAPELA 15:04 Wed, 22 Sep 2021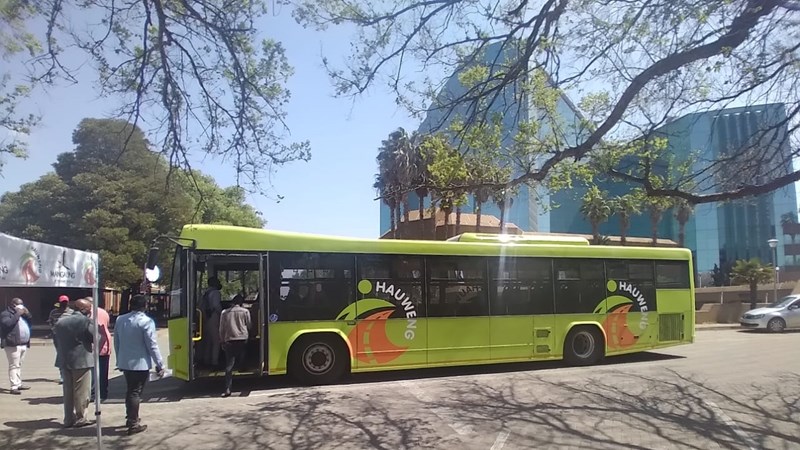 The Mangaung Metro Municipality confirms roads that have been under construction in large parts of Mangaung, including the popular Moshoeshoe Road in Rocklands, will soon be completed.
The Integrated Public Network Transport (IPTN) Unit Head, Steve Rapulungoane, says most of the roads are nearing completion and he is confident it will be all systems go when more buses are procured to the city. He was speaking to OFM News following the signing of a memorandum of understanding on Wednesday between taxi operators and the IPTN. Rapulungoane confirms 10 Hauweng buses have for now been procured and will only operate between the CBD and the Brandwag area as part of the first phase, before being rolled out to others areas. He confirms the buses will be in full operation before the end of the year.
The project has since 2014 drawn much controversy in the province with the opposition questioning the metro's ability to carry out the project and maintain roads.
The next phase to be launched in 2022, includes the procurement of more buses to operate from the CBD to Rocklands and other townships.
With the Bloemfontein taxi rank remaining a white elephant, Rapulungoane tells OFM News the buses will, at this stage, be stationed at their fleet mechanical workshop for about six months and thereafter operate from a permanent depot next to the SPCA.
Meanwhile, he confirms the project is being implemented in 13 cities and funded by the National Treasury and National Transport Department.
OFM News