CentralSA
Minister to resolve lingering FS housing issues
─── 09:08 Tue, 28 Sep 2021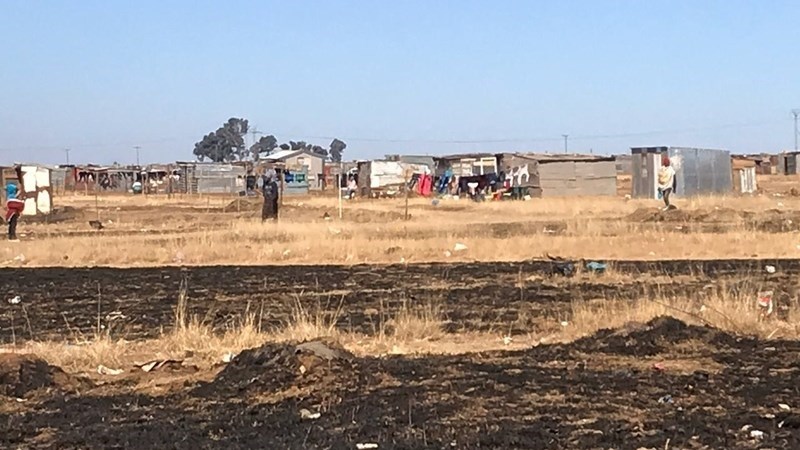 Minister of Human Settlements, Mmamoloko Kubayi, has vowed to deal with lingering issues of housing and subsidies in Mangaung.
Kubayi, flanked by Premier Sisi Ntombela and Mangaung Metro Municipal Mayor Mxolisi Siyinzana, on Monday inspected the state of military houses in Hillside in Bloemfontein.
She acknowledged that the department has received a report of unfinished projects and as a result, many residents are left stranded after being placed on the waiting list. Kubayi said that the department will have to reallocate some of the money of unfinished projects in Mangaung so that residents get their houses.
ALSO READ: Bfn family suffers without electricity, sanitation
"One of the decisions that we have taken is that we are going to do an analysis of all the projects that are running in the province, quantify them, and look at where the money is. Because you know that some of the cases are in court and our job is not law enforcement, our job is to provide houses, our job is to provide human settlement," said Kubayi.
ALSO READ: Mangaung human settlement under scrutiny
OFM News previously reported that Kubayi's visit to the troubled Mangaung Metro Municipality(MMM) coincides with anger from residents across the metro, which include Caleb Motshabi and Khayelitsha informal settlements amongst others.
ALSO READ: Tensions brew over Bloemfontein housing issues
These residents have lambasted the squalor conditions find themselves subjected to, every single day for the past 10 years at least.
OFM News: Kekeletso Mosebetsi/Lucky Nkuyane