CentralSA
FS Premier: 'A #Covid19 milestone reached'
─── KEKELETSO MOSEBETSI 08:46 Fri, 08 Oct 2021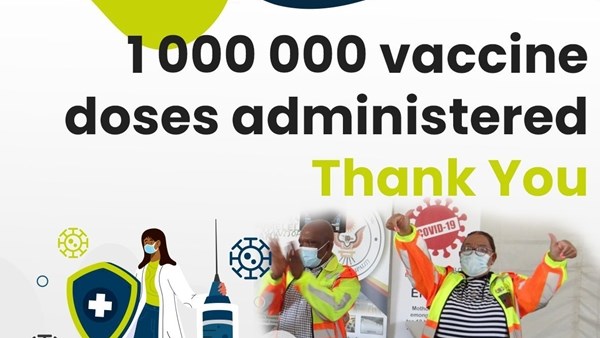 Premier Sisi Ntombela has called on more people to join the vaccination drive after a milestone was reached in the Free State province.
This after OFM News reported that more than one million jabs have been administered in the province. In her statement, Ntombela expressed gratitude to all people who heeded the call in the midst of the devastating pandemic and went on to receive their jabs.
"This is indeed an achievement because it gives us an advantage in the battle against Covid-19. We are truly thankful to those who've heard our call and chose to increase their chances of survival over fear," she said.
Ntombela also reiterated the importance of taking the vaccination jab, stating that it improves chances of beating the virus if one contracts Covid, and also protects your loved ones. She further said that vaccination is the only solution that will return people to their normal way of doing things amidst the Covid-19 pandemic.
OFM News/Kekeletso Mosebetsi