CentralSA
Plans to relocate informal settlers afoot, says Mangaung Mayor
─── KEKELETSO MOSEBETSI 09:04 Wed, 13 Oct 2021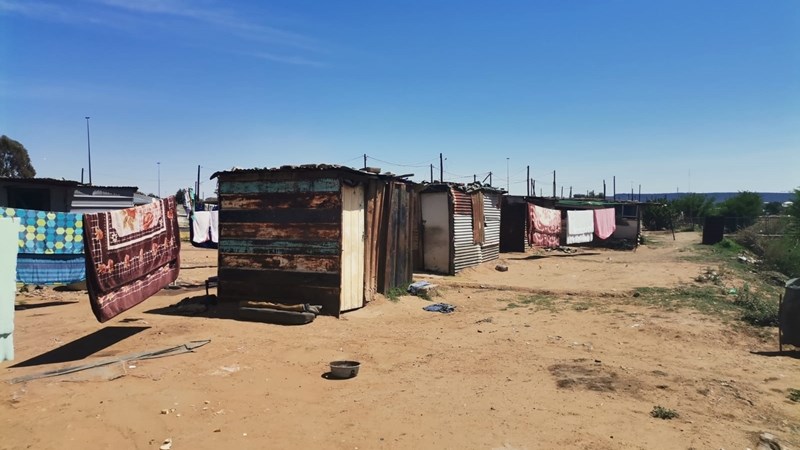 The Mangaung Metro Municipality has renewed its efforts to secure land for residents and deal with service delivery issues.
This is according to the Mayor of Mangaung Metro, Mxolisi Siyonzana, who told OFM News that the municipality has started the process of providing sites and relocating the residents to their new areas. OFM News reported that residents of the Kgatelo-pele informal settlement near Joe Slovo, in Bloemfontein in the Free State, lashed out at the Mangaung Metro for failing to provide them with residential sites for over 15 years.
READ MORE: Frustrated Mangaung residents place Human Settlements in spotlight
Meanwhile, Siyonzana tells OFM News that they had put in a [waterborne sewerage] system and had to ensure that vacant land in Vista Park and Hillside is filled in by residents, who don't have sites, as it was overcrowded in the Kgatelo-pele informal settlement.
"In Kgatelo-pele there's an area to where we had relocated people. This is an area where we put in a waterborne system because you will have a lot of people and a few sites. That is why we are relocating them. As we speak now, we have just bought a number of sites, that is plots and farms, to ensure that we relocate some of the people to different areas," says Siyonzana.
Siyonzana further told OFM News that his campaign, Reclaim the City, entails service delivery to communities of the metro, which includes cleaning of illegal dumping sites, fixing of potholes, infrastructure, and water and sanitation issues.
READ MORE: Mayor starts a campaign to address issues of service delivery
OFM News had reported that these issues have plagued the metro for quite some time and often brought them at crossroads with irate residents who demand water, flushing toilets, and clean streets. However, Siyonzana, who started the campaign in Bloemfontein at Grassland Meadows by cleaning illegal dumping sites, says these thorny issues will soon be a thing of the past.
OFM News