CentralSA
Mangaung to receive R29m for environmental affairs
─── LUCKY NKUYANE 10:09 Sat, 16 Oct 2021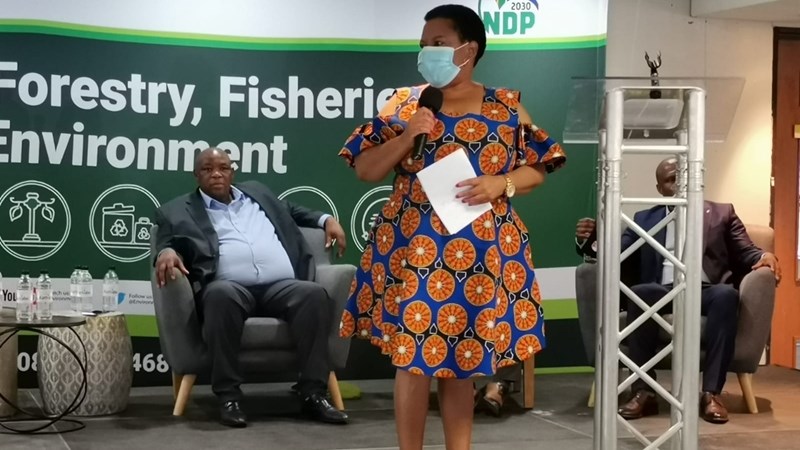 The Bloemfontein-based Mangaung Metro Municipality has been handed a lifeline by the Department of Forestry, Fisheries and the Environment.
The department's deputy minister, Maggy Sotyu, on Friday revealed that the metro will receive a whopping R29 million to deal with its environmental affairs, which includes littering and illegal dumping, amongst others.
She says the department, however, did not draw up a plan as to how the millions of rands should be used during the various initiatives by the metro to deal with environmental issues.
Sotyu, accompanied by the mayor of the metro, Mxolisi Siyonzana, conducted an oversight visit to the Pelonomi Ambient Air Quality Monitoring Station. According to Sotyu, information from the Pelonomi station shows that air pollution is of concern in the metro.
Meanwhile, Mangaung Metro Municipal Manager, Sello More, explains to OFM News that the R29 million will be divided into three projects which include landfill site management, clean and green project (removal of illegal heaps), and the management of buyback centres (recycling centres). "We shall determine what goes where in due course," he adds.
OFM News previously reported that only one out of the three air stations used to measure air pollution around Bloemfontein is currently working.
Transport-related emissions are most intense in Mangaung and along the major road networks, linking the city to surrounding provinces, Sotyu adds.
She said the stations fell into disrepair a few years ago, but the department intervened to ensure that they are functional.
OFM News