CentralSA
EFF FS mayor told to resign
─── LUCKY NKUYANE 14:10 Thu, 25 Nov 2021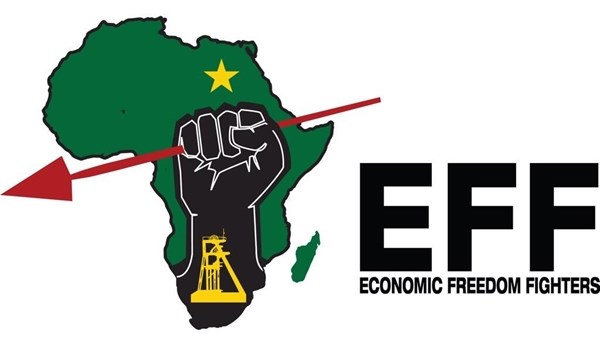 EFF President, Julius Malema, says the party has advised its newly elected Metsimaholo mayor to resign with immediate effect.
He says the advice comes after the party learnt that, Selloane Motjoane, secured her position with help from some ANC members who voted in her favour.
According to The Citizen at least 24 seats were required for the EFF to take control of Metsimaholo municipal council as the ANC won 16 of the 46 council seats.
Malema said during a media briefing at the Winnie Mandela House in Johannesburg his party is rejecting the "help" from the ruling party and will not work with the ANC.
Malema says the mayor has resigned with immediate effect and as things stand Motjoane is no longer a mayor.
"We had a meeting this morning with the mayor of Metsimaholo and councillors, and we have asked the mayor to resign with immediate effect because she became the mayor through the votes of the ANC. We don't vote with the ANC, even when the ANC votes for us we should not accept that," he adds.
Meanwhile, Malema says they accept the election of its councillor Olebeng Mogorosi as a speaker in the troubled Schweizer-Reneke-based Mamusa Local Municipality.
Mogorosi won with 9 votes to the ANC's candidate Doctor Batsi's 7 votes. The ANC's Interim Provincial Committee (IPC) coordinator, Hlomani Chauke, previously told OFM News that serious action will be taken against councillors who voted for an EFF Speaker.
Chauke told OFM News that 3 councillors have thus far confirmed voting with the EFF in favour of Mogorosi. "The community of Mamusa has given the ANC a mandate which we respect because we have worked very hard to earn that mandate. The councillors of the ANC have confirmed and confessed to voting with the EFF, so the organisation will be dealing with that part once we have finalised our engagement," he added.
OFM News