CentralSA
#Wepener9's bail application postponed
─── LUCKY NKUYANE 14:00 Thu, 02 Dec 2021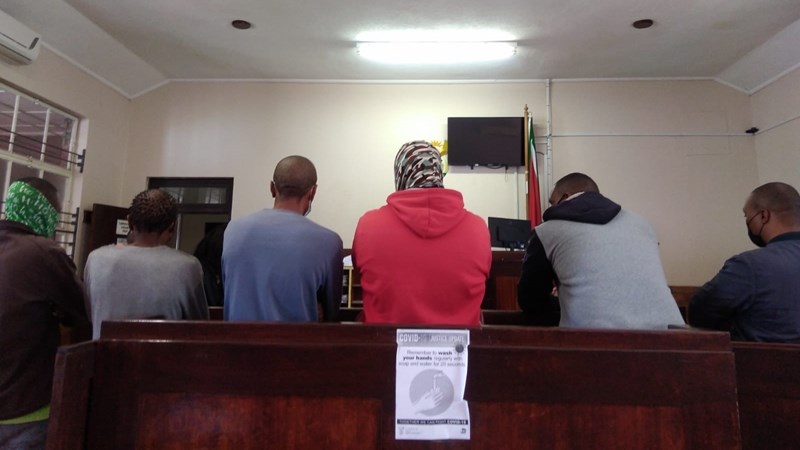 The nine suspects accused of kidnapping, murder and defeating the ends of justice in Wepener on Thursday made their first court appearance since their arrest two days ago.
Nine suspects, including two foreign nationals from the neighbouring country of Lesotho, appeared in court today to face charges linked to the murder of a teen who was previously reported missing.
The state requested a postponement to verify the authenticity and validity of the Lesotho nationals' passports.
The prosecutor also told the court that it was prudent for the state to be offered an opportunity to also verify the addresses of suspects.
Defence attorney, Sibusiso Mamtambo, said the state had ample time to verify these addresses.
The case against the suspects has been postponed to 7 December 2021 for confirmation of their addresses and verification of profiles, among others.
The suspects will remain in custody until their next court appearance.
OFM News