CentralSA
Ailing Free State municipalities appear before NCOP
─── LUCKY NKUYANE 10:14 Mon, 28 Mar 2022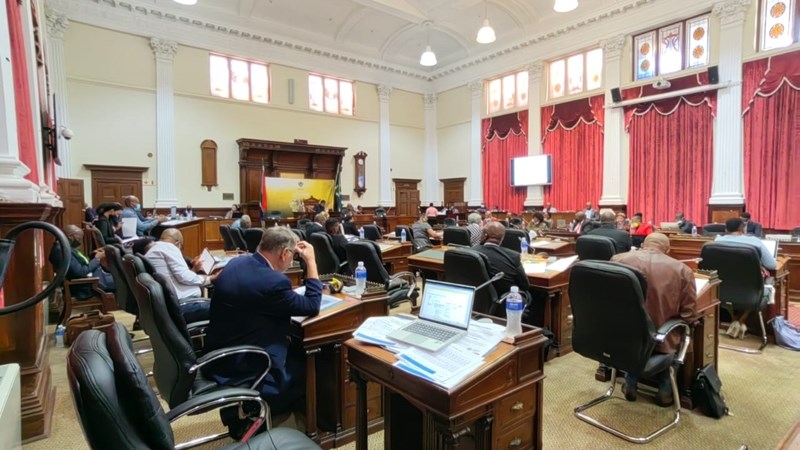 Three ailing Free State municipalities are on Monday appearing before the National Council of Provinces' (NCOP) Select Committee on Cooperative Governance (Cogta), sitting in the Free State.
The Mangaung Metro Municipality, Masilonyana Municipality, and Kopanong Municipality are set to make presentations to members of this select committee on water sanitation at the Provincial Legislature's Fourth Raadsaal.
The embedded three municipalities have been faced with troubling issues with water, sanitation, and dilapidating infrastructure. They also have a huge debt to service providers which include water utility institutions like Bloem Water with their debt running into millions of rands. These three municipalities have also come under a barrage of criticism from mostly irate residents who have lambasted the municipalities for their failure to deliver proper and quality service delivery. OFM News previously reported on issues of Mangaung and the Welkom-based Matjhabeng.
The sitting took place at the OR Tambo House in Bloemfontein, and it was attended by the Free State Finance MEC Gadija Brown, MEC for Cooperative Governance and Traditional Affairs (Cogta) Mxolisi Dukwana; Mangaung Metro's embattled mayor Mxolisi Siyonzana; and members of the council.
Also read: NCOP's Mangaung sitting gets underway with impassioned submissions
OFM News previously reported the cash-strapped Kopanong Local Municipality, which owes R26 million to the Samwu Pension Fund, was expected to be placed under administration following financial difficulties.
Also read: Cash-strapped Kopanong to be put under administration
The municipality has on numerous occasions failed to pay the salaries of its workers. Just in February the cash-strapped, Trompsburg-based Kopanong Local Municipality again failed to pay salaries of workers.
Also read: FS municipality yet again fails to pay workers salary
The Mangaung Metro, which has been under administration since December 2019 for failure to perform its basic function of service delivery, is also yet to appoint a permanent Municipal Manager (MM) or City Manager (CM).
The metro, which is the first metro to be placed under administration and also the first metro to adopt an unfunded budget, has been on the radar of National Treasury with several records of correspondence. Siyonzana says National Treasury wants the metro to amalgamate departments.
Also Read: Treasury tells cash-strapped Mangaung to reduce HODs
Free State MEC for Cogta, Mxolisi Dukwana, is set to address the members of the NCOP's select committee on issues besieging these municipalities.