CentralSA
State concerned about corruption at Maseru border
─── LUCKY NKUYANE 07:36 Sat, 09 Apr 2022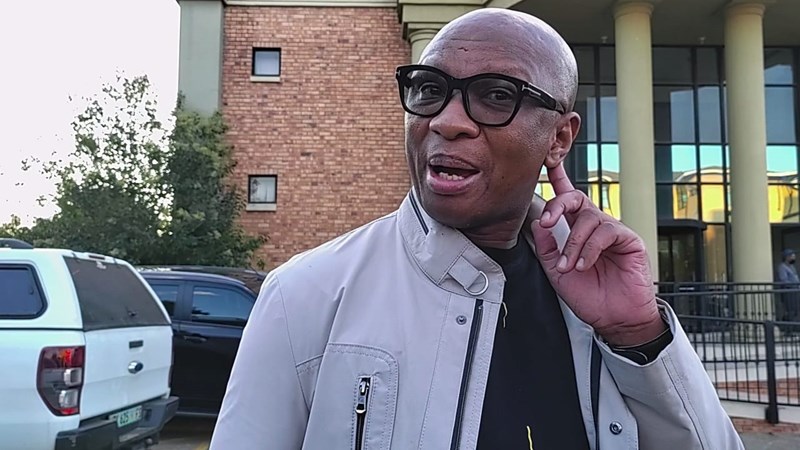 Deputy Minister of State Security Zizi Kodwa has expressed serious concern about the level of corruption at the border between the Free State and neighbouring Lesotho.
In an interview with OFM News in Bloemfontein ahead of President Cyril Ramaphosa's Mangaung Imbizo today, Kodwa said corruption at the border is one of their biggest challenges.
This follows his inspection visit before the imbizo.
READ MORE: Only 2000 to attend Free State presidential #Imbizo
The illegal movement of South Africans and Lesotho citizens to and from the country regularly makes headlines.
Kodwa further said this illegal and uncontrolled movement of persons and goods is a major issue that needs to be addressed decisively.
"I am sure here in Manguang the people will raise it with the president. Like I said, Lesotho is part of the Free State geographically," he adds.
OFM News previously reported on 12 officers who were sentenced to 12 years imprisonment by Deputy Judge President Marth Mbele in 2019 for fraud and corruption among other charges, at the Ficksburg border.
The officers were found guilty after they were arrested in March 2017 for allegedly accepting bribes from Lesotho nationals to rectify their lapsed passports at the Ficksburg border post.
READ MORE: Ficksburg border police sentenced
In 2020, minister of Police, Bheki Cele, described the killing and wounding of two Free State police officers by foreign nationals from Lesotho as an act of treason.
READ MORE: WATCH: Killing of police is treasonous - Cele
In 2020, OFM News also reported that two men are currently serving life sentences for killing Free State Hawks Captain Qeya Jonas Tshabalala, after he was shot in an ambush in 2018.
READ MORE Cop killer sentenced to life in prison
One of the accomplices in the murder of Tshabalala, and now a convict - Ramolete Masiu - escaped to Lesotho but was nabbed soon after he returned to the country on 14 August 2019.
READ MORE: FS Hawks official's murder: Two arrests outstanding
The rise in stock theft across the province, especially in the Eastern parts of the province in towns which include Senekal and Paul Roux, have been blamed on corruption.