CentralSA
Trouble brewing at Free State Municipality
─── CORN KOTELI 13:50 Thu, 12 May 2022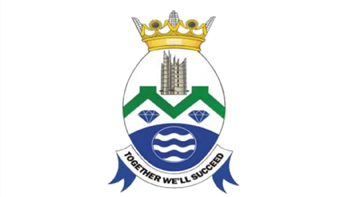 Service delivery and other issues will be badly affected by the lack of vehicles in the yellow fleet of the Theunissen-based Masilonyana Municipality.
It has recently been revealed by the Minister of Cooperative Governance and Traditional Affairs, Nkosazana Dlamini-Zuma, that out of the five vehicles in the municipal's yellow fleet, only one vehicle is fully operational. The rest of the fleet has been in for repairs. The one vehicle working is a tractor-loader-backhoe (TLB) which is now responsible to serve the four towns of Winburg, Theunissen, Brandfort and Verkeerdevlei.
In a written response to DA Member, George Michalakis tabled in Parliament, Dlamini-Zuma also revealed two 2014 model graders, which are essential for scraping of gravel roads, with odometer readings of just 1 698 km and 4 477 km are in for repairs.
Two 'cherry pickers', which are essential to fix streetlights and other electrical problems, one a 2004 model with an odometer reading of 133 495 km and another 2013 model with an odometer reading of 134 634 km are also both in for repairs.
The TLB, which is the only one fully functional in Masilonyana's yellow fleet, is a 2013 model with 18 696 km on the clock and is in a condition which the municipality describes as "fair".
The DA councillor in Masilonyana on the portfolio committee for infrastructure, Benjamin Molahloe, has stated with services continuing to decline, it will be trouble to be able to turn around the local economy to attract investment and create jobs.
Molahloe has stated he will also write to the Mayor, Dimakatso Modise, to demand the municipality to apply for a Municipal Infrastructure Grant (MIG) and a full, free, assessments of the fleet conducted by the provincial department of Police, Roads and Transport (DPRT) as further assistance from the provincial department in order to get the municipality working again
OFM News