CentralSA
Warrant of arrest issued for Free State mayor
─── LUCKY NKUYANE 14:55 Fri, 20 May 2022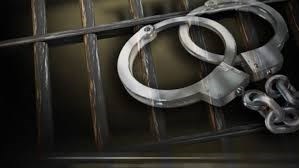 A warrant of arrest has been issued for the legally embattled mayor of the Theunissen-based Masilonyana Local Municipality after she failed to appear in court on Thursday.
The warrant of arrest for Mayor Dimakatso Modise, charged for inciting violence, is however stayed until her next court appearance.
According to the National Prosecuting Authority (NPA) spokesperson, Phaladi Shuping, the case where the mayor and four other accused have already been charged was postponed yesterday to next week Thursday, because the mayor is out of the country.
He says Modise apparently had an official trip planned a long time ago and she is returning on Monday. Modise and four other co-accused allegedly incited violence which the led to the disruptive protests in the Townships of Makeleketla and Masilo where a house belonging to the parents of then-mayor, Kunatu Stephen Koalane, was set alight in 2019.
"A warrant was issued for her arrest but it will be held over until her next court appearance. She was not in court hence a warrant was issued for her arrest. That warrant will not be executed because there's a reason for her not being in court," Shuping adds.
During rampant protests in that area at least nine protestors were arrested but they were later released on bail of R500 each after appearing in the Theunissen Magistrate's Court.
Police spokesperson, Stephen Thakeng, said the matter was postponed to 26 May 2022 when Modise will be formally added to an existing case. Thakeng told OFM News that at least 50 people attended the court proceedings.
OFM News