CentralSA
Workers fear the worst over continued non-payment
─── LUCKY NKUYANE 12:50 Thu, 23 Jun 2022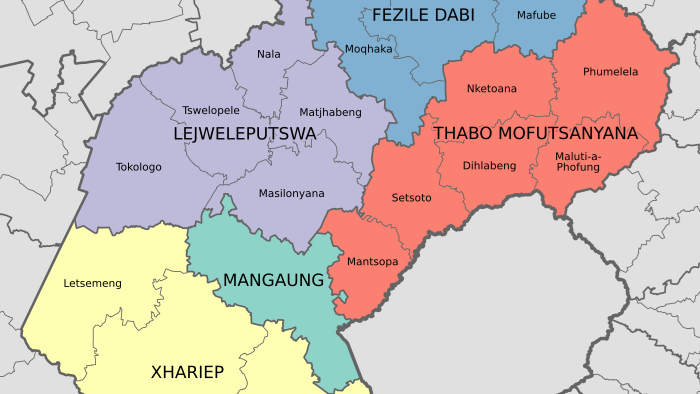 The non-payment debacle besieging the troubled Theunissen-based Masilonyana Local Municipality in the Free State continues unabated with workers fearing the worst.
Workers of the troubled municipality are now up in arms searching for answers. Irate workers tells OFM News that despite numerous efforts to engage with the embattled management of the municipality, including the mayor, Dimakatso Modise, and acting Municipal Manager (MM), Lungile Moketeli, their questions have gone unanswered.
The workers' representatives say they had a scheduled meeting this morning with the aforementioned leaders but none of them pitched for this much-anticipated meeting. The workers are yet to be paid for May and according to them, matters looks rather gloomy for the month of June, with literally five days left to payday.
ALSO READ: Free State municipality fails to pay workers yet again
Following the non-payment of their salaries, workers have since embarked on a go-slow and have closed all the offices in Theunissen, Brandfort, and Winburg. Workers were meant to access food parcels as a form of relief from the effects of the non-payment but they tell OFM News that some have since taken the food parcels whilst others simply ignored them.
ALSO READ: FS municipality offering food vouchers to unpaid workers
These workers, who asked to remain anonymous, say they even went as far as attending the ANC meeting held in Welkom to discuss and lay bare their issues to the party's provincial working committee but to date they are yet to receive any form of communication.
They add that not a single manager has approached them to formally inform them about what could be the delay which might have resulted in the non-payment of their salaries.
They allege that they are deliberately being ignored whilst they continue to suffer the consequence of the non-payment by the ailing municipality. Workers fear that issues of pension, medical aid and other essential services might lapse. This spells trouble for them and their families who are struggling to cope with the pressure that comes with the non-payment.
Earlier OFM News reported that this municipality, along with ten others - including the Kopanong Municipality, which include Trompsburg - failed to pay workers and have since approached the provincial department, including Treasury and Cooperative Governance (Cogta), for a bail out.
ALSO READ: Eleven Free State municipalities beg for bailout
The municipality is one of a few municipalities in the province which failed to submit financial statements for auditing. The Auditor-General (AG) Tsakani Maluleke's latest report shows the regress in the Free State and it states the municipality has also not submitted financial statements for auditing for the past two years.
ALSO READ: Free State municipalities fail to submit documents to AG
Maluleke Masilonyana is part of three cash-strapped municipalities, including the Qwaqwa-based Maluti-A-Phofung and the Boshof-based Tokologo Local Municipalities, that could not account for or keep track of where taxpayers' money went.
ALSO READ: Free State municipalities fail to trace taxpayers' money
OFM News has over time sent several news inquiries regarding this non-payment issue, with no response to date.