Cricket
Vintage De Kock impresses with monster knock
─── MORGAN PIEK 16:05 Thu, 19 May 2022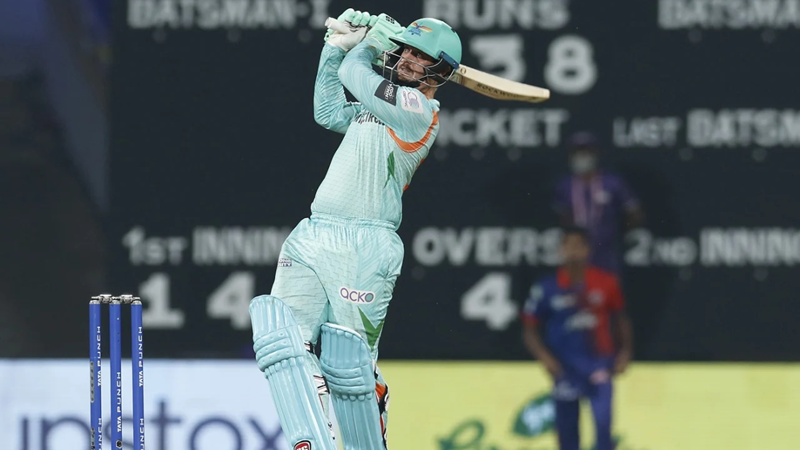 The Proteas wicketkeeper, Quinton de Kock, has hit some rich form ahead their T20 International tour to India next month.
On Wednesday night De Kock played a gem of an innings with a knockout 140 not out off of 70 balls for the Lucknow Super Giants during their 2-run win over the Kolkata Knight Riders in the India Premier League.
De Kock hit 10 sixes and 10 fours to steer his side to 210 without loss.
Speaking after the game De Kock said the emotions got the better of him in the innings which is the third highest individual score by a player in the IPL.
"I don't know what happened. I thought I would just keep to the side and keep my emotions. But I just let go. I couldn't control it, it was just relief, I guess.
"It was a bit of frustration that came out. Felt really good to come out and do well and I was trying to keep it in, but when it came out, it felt good.
"I was a little bit cooked, but it was a matter of getting some refreshments and get on with it, I guess.
"I have been feeling at ease, but nothing has carried on. I remember Rahul said to me that we need to get where those 80s are. Tonight, I didn't want to let it go."
Next month India and the Proteas will go head-to-head in five T20 Internationals on the subcontinent.
Morgan Piek OFM Sport